"Be who you are and say what you feel because those who mind don't matter and those who matter don't mind."
Hello! My name is Ashley Elizabeth and welcome to Beauty Blogger Reviews! I am a beauty blogger and professional make-up artist currently residing in Atlanta, Georgia, USA. Initially my blog was started with the intent to display my make-up portfolio and throw a few tricks along the way, but soon I discovered that I absolutely love to test and review beauty & hair products as well as skincare services! You will find weekly blog posts that include product introductions & reviews, along with YouTube video demonstrations and a few tutorials.




Graduating with a bachelor's degree, I have an extensive background in art & design. I've been working as a freelance artist for over twelve years, though my obsession with make-up started as a child starting with my Tinkerbell Fairy Dust Powder and BoPo Peel Off Nail Polish. My next obsession and a brand I still use today, was Clinique in 8th grade, when I decided to use Noxzema the night before yearbook pictures to only discover I'm very allergic to benzoyl peroxide. My eyes swelled shut, my face turned into a raspberry and needless to say, I did not go to have my yearbook picture taken the next day.




My next brand obsession was Benefit Cosmetics in the late 90's. They had just launched in the local Belk's and their brand motto was to use their products in conjunction with your current products…like a make-up booster/helper! (That's at least what the sales lady distinctly told me, though I can't find it documented anywhere on the internet!) Many of my original favorites have now been discontinued, like the "Georgia Peach" blush powder, "Cupid's Bow" lip liner, and "Moon Beam" highlighter, but still they have a few of my everyday staples, like the "Boi-ing" concealer and "Bad Gal" mascara. I also love the "Eye Bright" highlighter and the "High Beam" highlighter. My favorite makeup brands are like my favorite restaurants, I don't have just one favorite, but I usually have a favorite dish from each restaurant, meaning my favorite products vary from many different drugstore and luxury brands.
Fun fact about Benefit: Did you know that "Benetint" was originally created for an exotic dancer who was in need of a nipple tint!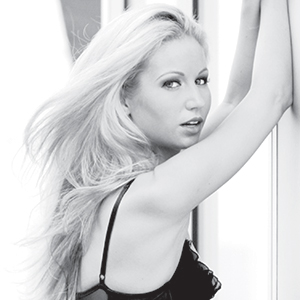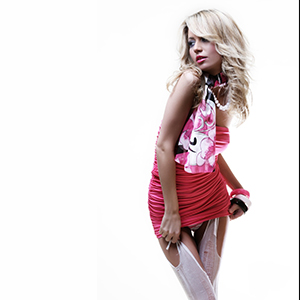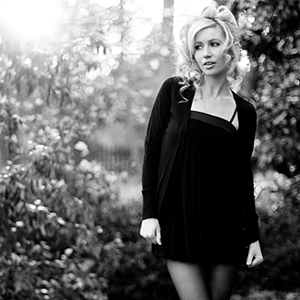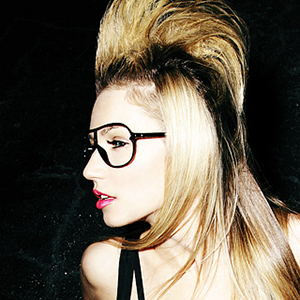 I have been a freelance designer since 2003 and in late 2008 I started assisting a colleague that did wedding makeup.  I had always loved beauty and makeup, I just never thought I would be good at applying it to other people.  After given the opportunity, I fell in love with the art of makeup application.  A month later I went out and purchased the start of my makeup kit and started contacting local photographers.  A little over a year later I was hired as lead make-up artist for Nicovision Studios. Since then I have helped art direct and conceptualize shoots for clients as well as do make-up on a freelance basis for a commercial studio. I attribute my success to having experience in modeling and a background in design which gives me a better understanding of being in front of the camera, behind the scenes and the overall conceptual process.




I absolutely love discovering trendy products & services and sharing my findings with my readers. All my content is written, edited and produced from scratch, by myself unless noted in the post as a guest blogger or sponsored editorial. I have experience in traditional and airbrush make-up application, art direction, photography, modeling and graphic design. On the rare occasion that I'm not working on the blog I enjoy crafting, cooking, shopping and of course getting pampered at the spa or hair salon.




My Favorite Beauty Tips:
– "Heat up your lash curler with your hair dryer to give your lashes maximum curl, but make sure to test the hotness of the lash curler on your hand before your curl, so you don't burn your eye!"
– "When waxing at home, apply tooth-numbing cream in the area you plan to wax about half an hour prior to your session. It will temporarily numb the skin, making the experience a little less painful or throw tweezers in the freezer for a few minutes prior to plucking, so it will numb the skin as you pluck. (Just make sure tweezers are completely dry before using them.)"
This blog was started for my love of beauty and has turned into something I absolutely adore doing. If you have a product or service you would like me to review please feel free to get in touch. Please keep in mind that paid reviews do get timeline priority over press sample reviews and not all submitted press samples are guaranteed for review. Now also offering advertising banner spots and editorial sponsorships.