About Ashley Elizabeth
First and foremost, thank you for visiting! Very excited that you are here and especially clicked on the "About Me" page, curious to know more about me and what I'm about!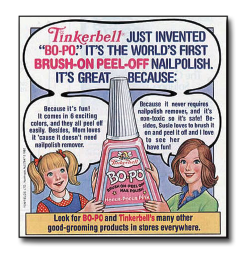 Initially my blog was started with the intent to display my make-up portfolio with a few tricks thrown in along the way, but I quickly discovered that I absolutely love to test and review beauty & hair products as well as skincare services! You will find weekly blog posts a that include product introductions & reviews, along with YouTube video demonstrations and tutorials along with random post ideas that I think you would enjoy.
Graduating with a bachelor's degree, I have an extensive background in art & design. I have been working as a Freelance Artist for over thirteen years, though my obsession with make-up started as a child starting with my Tinkerbell Fairy Dust Powder & BoPo Peel Off Nail Polish.
My skincare routine was formed by chance in 8th grade when I decided to use Noxzema the night before yearbook pictures to only discover I am very allergic to benzoyl peroxide. My eyes swelled completely shut and my face looked like a raspberry.  Needless to say, I did not have my yearbook picture taken that year. A few days later my Mommy took me to the Clinique counter, which started my first skincare routine and the counter next to it was Benefit Cosmetics, which started my obsession with their beauty products.

The official launch of my makeup career was in late 2008, when I started assisting a colleague that did wedding makeup. I had always loved beauty and makeup, I just never thought I would be good at applying it to other people. After given the opportunity, I fell in love with the art of makeup application. A month later I went out and purchased the start of my makeup kit and started setting up shoots.
A little over a year later I was hired as lead make-up artist for a commercial studio. Since then I have helped art direct and conceptualize shoots for clients as well as do make-up on a freelance basis. I attribute my success to having experience in modeling and a background in design which gives me a better understanding of being in front of the camera, behind the scenes and the overall conceptual process.

My blog was born on December 1st, 2011. I absolutely love discovering trendy products & services and sharing my findings with you. All of my content is written, edited and produced from scratch, by myself unless otherwise noted in the post. I have experience in traditional and airbrush make-up application, art direction, photography, modeling and graphic design. On the rare occasion that I'm not working on the blog I enjoy crafting, cooking, shopping and of course getting pampered at the spa or hair salon.
This blog is monetized through advertising, sponsored reviews, affiliate & PPC marketing, advertorials and other forms of cash advertising. Though complimentary products, services and/or compensation is being provided I always promise to give you my honest opinion, findings, beliefs, or experiences on that particular topic, service or product.
If you are a blogger and need help designing your blog, get in touch. If you are a PR rep or company that would like to see your product reviewed, get in touch. Or do you have a job or sponsorship opportunity that could benefit us both, I'd love to hear the details! All in all, I'm a firm believer that communication is the key to any great relationship!