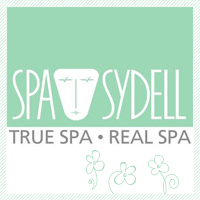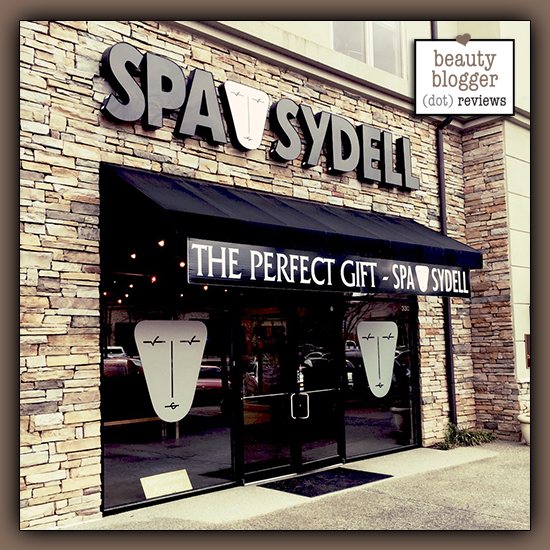 As stated in a previous post, the Spring services arrived at Spa Sydell last month. I had the opportunity to visit The Forum location and get pampered with a few of their new services for Spring! As with every Spa Sydell experience, it was a day of pure relaxation. I left my phone in the locker and enjoyed the whole day to myself. It was pure bliss.
Just wanted to share a few pictures of The Forum location, as each location is uniquely decorated and this was my first time at this location. Also must mention that I got the opportunity to meet the director of The Forum and Park Place locations, Mariamar, which was an absolute delight. I also got a sneak peak of the upcoming plans and a behind the scenes tour, including a beautiful room that overlooks The Forum, that will be great for bridal parties, girls night out, birthdays, etc. Personally, I can't wait to go sit in there at Christmas and drink hot cocoa…that's the warm, relaxing feeling this room gave me.
For my services, I received a Tropical Paradise Organic Body Scrub, Tropical Paradise Pedicure and Signature Facial. All of them were amazing and I couldn't pick a favorite if you asked me too. The Spring Services are only available for a limited time, so make sure to get to your closest Spa Sydell very soon! Call now to book your appointment, (404) 255-SPAS.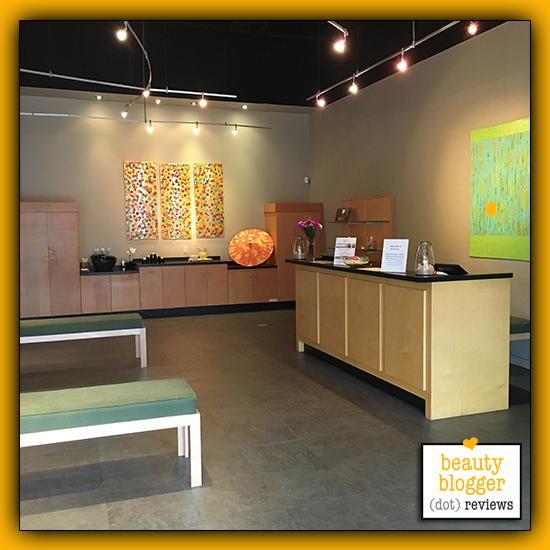 The Forum Spa Sydell Entrance
© 2016 – Beauty Blogger Reviews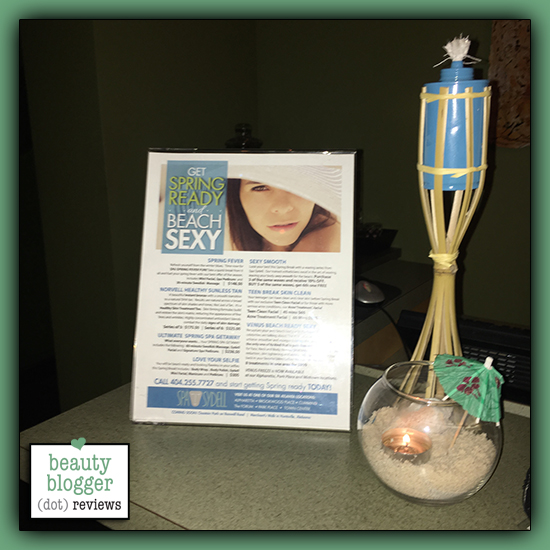 Get Spring Ready and Beach Sexy
© 2016 – Beauty Blogger Reviews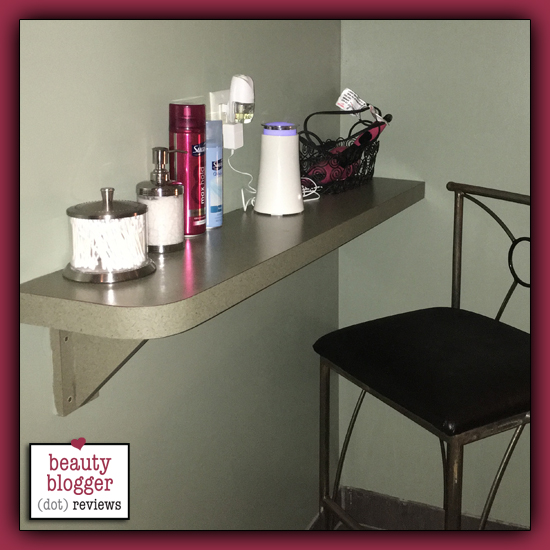 Just in case you forget anything!
© 2016 – Beauty Blogger Reviews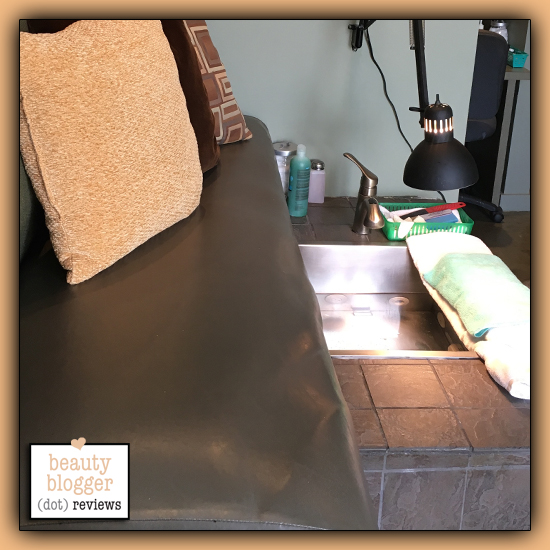 The Pedicure Station
© 2016 – Beauty Blogger Reviews