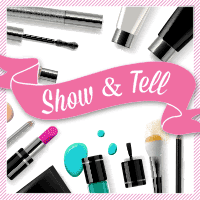 { The Cosmetic Market Avalon }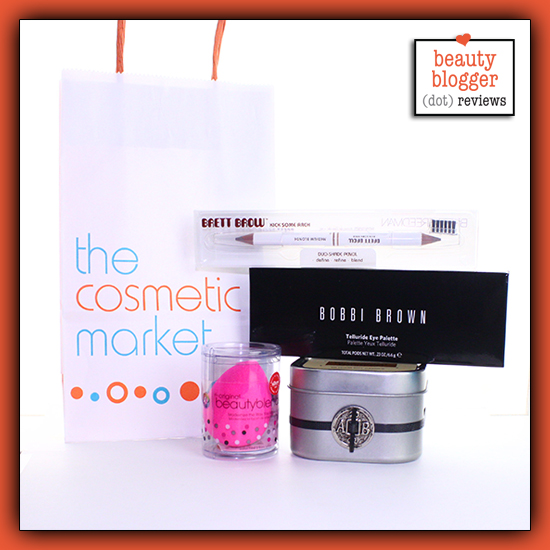 The Cosmetic Market Avalon : Beauty & Bubbly Blogger Event
Photo © 2015 : Ashley Elizabeth
As mentioned in yesterday's post I left The Beauty & Bubbly Blogger Event at The Cosmetic Market with a bag full of goodies. I wish I could have bought a lot more but I'm in the process of paying off a few credit cards, so I'm trying my best to save, save, save these days. Above is the four items I couldn't resist!
Each guest left with a gift bag full of samples and coupons. Below is the round up of all the products that were included in the gift bag. It even included a 4 piece Jack Black set for men, so when I got home I had a present for my boyfriend. I'm most excited about the eyebrow wax and spray tan as it's just an excuse to go back and browse for more stuff!
The Cosmetic Market Avalon : Beauty & Bubbly Blogger Event
Photo © 2015 : Ashley Elizabeth
I'm usually not one to buy eyeshadow palettes but I instantly fell in love when I swatched the Bobbie Brown Telluride Palette. It was the first item I picked to purchase. When I got to the register, Nori told me that they had just unpacked these palettes that day and I was the first one to purchase one that evening! I've been using the palette this whole week and I absolutely adore it. I'm going to do a full review in the near future so be on the lookout for that.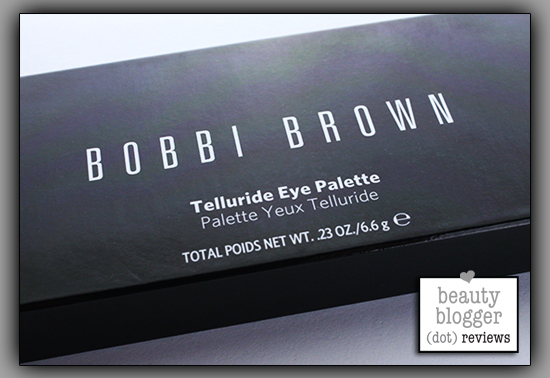 Photo © 2015 : Ashley Elizabeth
In yesterday's post I mentioned the "Havana" candle from Archipelago Botanicals. Unfortunately The Cosmetic Market does not carry it, so I decided to try the "Bergamot Tobacco" as the "Havana" candle has Bergamot, Tobacco Leaf and Ylang Ylang. They sound similar so I thought maybe they would smell similar!? Not quite…"Havana" is still my favorite! Both of them are masculine scents, but "Bergamot Tobacco" is definitely more manly and I enjoy the "Havana" fragrance more.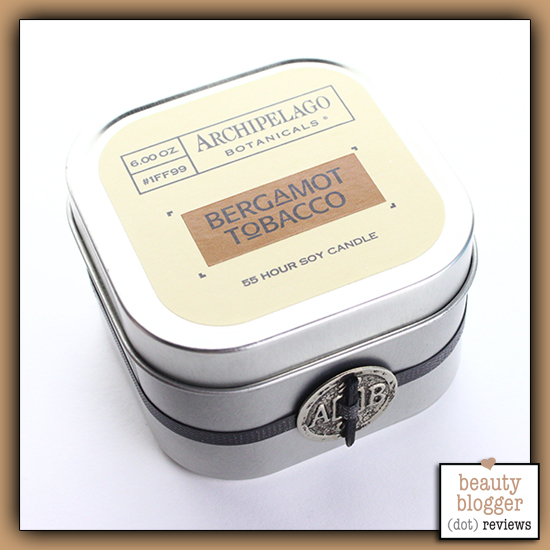 Archipelago Botanicals Candle – "Bergamot Tobacco"
Photo © 2015 : Ashley Elizabeth
Believe it or not, up until this week I had never tried a Beauty Blender! Crazy, I know…I just always thought it was a overpriced sponge that was pointless! But I finally jumped on the band wagon and I do understand now why everyone loves the Beauty Blender! I've only used it a few times at this point but it is definitely better than any other sponge I've ever used.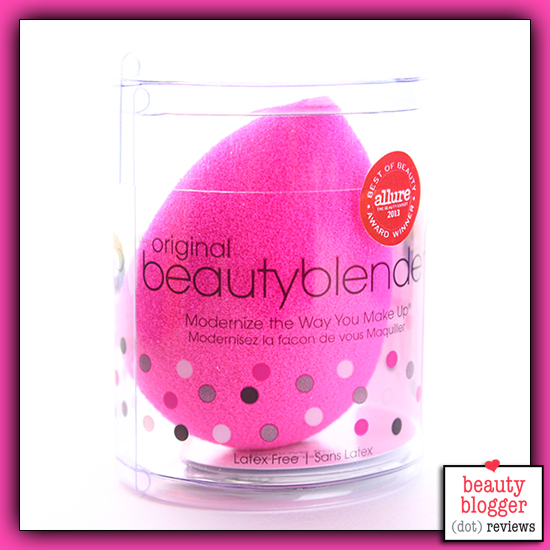 The Beauty Blender
Photo © 2015 : Ashley Elizabeth
The last item I purchased is a brow pencil from Brett Brow. I'm obsessed with brow products as I have very crap-o-la brows, but that's another story for another day! I've tried powders, pencils, gels and about everything in between and I always seem to come back to pencils or brow crayons. I was looking at several brow pencils that evening and Nori suggested the Brett Brow pencil as first she highly recommends it and second it's a dual end pencil that gives me two shades of brow color. I've only used the Brett Brow pencil twice and I can report that it lasts all day and doesn't look weird and shinny by the end of the day, which is always a fear of mine with new brow pencils!

Brett Brow Dual End Eyebrow Pencil
Photo © 2015 : Ashley Elizabeth
That's my quick Show & Tell of the Beauty & Bubbly Blogger Event at The Cosmetic Market. I had an amazing time and I can't wait to do full reviews on several of these products! Make sure to check click on the images for more information!