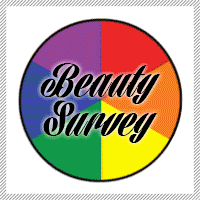 In last month's giveaway I had an entry option for a beauty survey with an additional "secret giveaway" in addition to the main monthly giveaway!
The winning number is: 6291536
If you have this number, please email me at the e-mail address at the top of the page with your mailing address and "secret word". Thank you to everyone who participated and I will reveal the results soon.