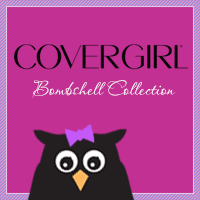 "Get sexy bombshell shades for sexy bombshell eyes with the newest collection of mascara, cream eyeshadows and felt tip eyeliners from COVERGIRL."
Recently I was given the opportunity to try out CoverGirl's newest collection, Bombshell Collection! CoverGirl was one of the first make-up lines I used as a teenager and even the scent of some of their products instantly brings back distant memories…especially CoverGirl's face powder. The Bombshell Collection has a variety of new products in an array of shades, starting with four shades of Two-step Volume Mascara, six shades of Bombshell ShineShadow, two shades of Intensity Liquid Eye Liner, three limited edition shades of Brilliant Nail Colour and four Bombshell Lip Perfection Lipstick shades.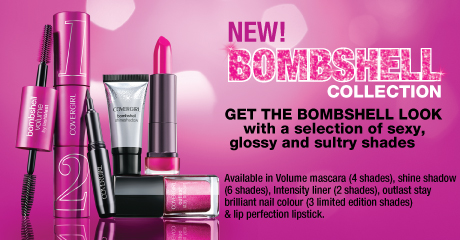 Covergirl Cosmetics : The Bombshell Collection
Photo © 2014 : Covergirl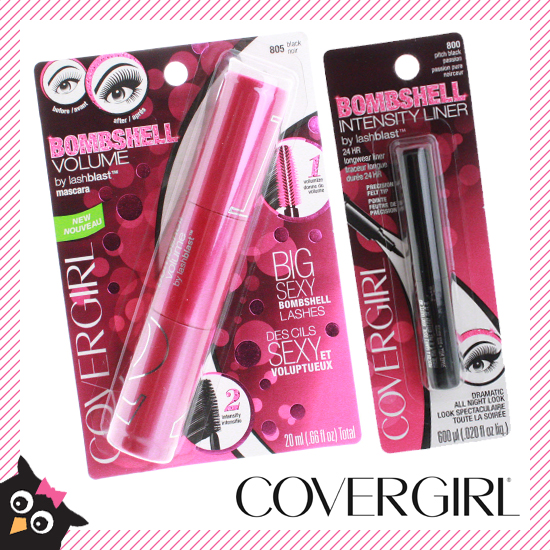 Covergirl Cosmetics : The Bombshell Collection
Photo © 2014 : Ashley Elizabeth
I absolutely love the Bombshell Volume Mascara though I have mixed feelings about it, as it brings my lashes instantly to life but is very hard to get off at the end of the day. The formula is thick and takes longer than normal to set and dry but once it's on there, it's not coming off! I found that I could just use step two for a more casual look or if I was in a hurry. This mascara is also fabulous for combining false lashes with your natural lashes as the thick formula helps adhere them to one another. It can become clumpy very fast and easily but just keep an eyelash comb nearby and you should be good to go!
The Bombshell Intensity Liner took me a few tries to grasp as I felt like the pen itself was too small to maneuver. But after realizing it's benefit of being small, I actually quite like it. I can do odd angles that normally would be awkward to draw. The felt tip does dry out quickly so it is necessary to shake the pen at least once or twice before you apply it. The liner stays on all day and comes off easily. I did use it on my water line, which I do not suggest doing, as I doubt it's made for water lines, but I can note it did not burn my eyes and any product that got in my eye, balled up quickly for easy removal.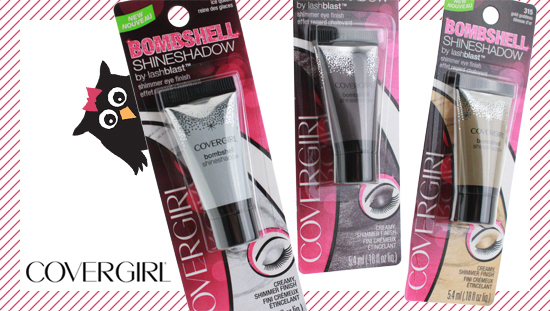 Covergirl Cosmetics : The Bombshell Collection
"Ice Queen", "Platinum Club" & "Gold Goddess"
Photo © 2014 : Ashley Elizabeth
The Bombshell ShineShadow's are not what I expected they are awesome! My initial thought of creme shadow is creases and messy but the ShineShadow formula did not crease and blended in very easily. The colors blend semi-opaque into the skin, leaving a glistening shine that can be layered to create more dimension. I absolutely loved using the "Gold Goddess" mixed with my foundation for a gold shimmer undertone all over my face. Using the ShineShadow's reminds me of finger painting! It's easiest to finger dot the colors to blend them in. Of course using a brush is the "professional" way, which works as well, but I found that it was easiest for me to blend using my fingers as this gave me more control of the amount being distributed and blended.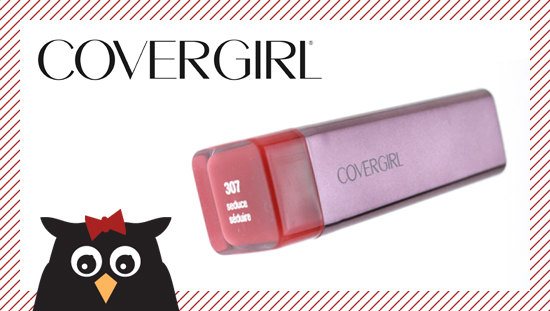 Covergirl Cosmetics : The Bombshell Collection
Photo © 2014 : Ashley Elizabeth
The Bombshell Lip Perfection in "Seduce" seduced me! It's a perfect red that isn't too shinny nor is it too matte. It's perfectly somewhere in the middle with a tiny bit more on the shinny side. The formula is soft and more on the waxy side with a twist of creaminess that sits contently on the surface of your lips without sneaking into every tiny crevasse or chapped part of your lip. This shade is long wearing and will leave a stain behind but not a dramatic one.
Make sure to read my next post featuring several looks I created from the Bombshell Collection along with a Bombshell Giveaway, where you will have a chance to enter to win a $100 Wal-mart Gift Card to purchase your very own CoverGirl Bombshell Collection! Click here for more details on how to win! For more information on the CoverGirl Bombshell Collection check out the website or follow them on Twitter and Facebook.