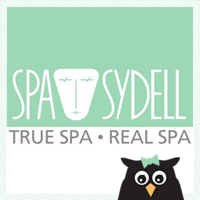 { Beauty Blogger Product Review }
"Flō body washes are full head-to-toe body washes! Formulated with increased moisture and washing power along with containing vitamins A, C & E. In addition, many hair conditioning and hair repairing elements so that the washes can be used to wash your hair as well."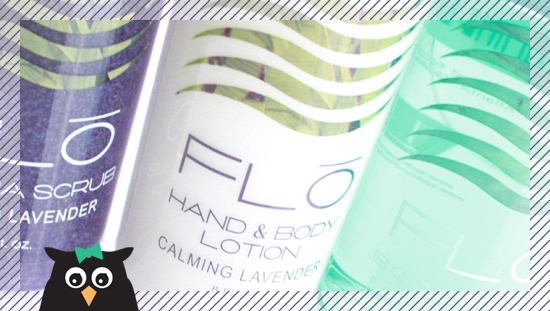 Flō Products – Spa Sydell
Photo © 2013 : Ashley Elizabeth
Flō body washes aid in skin repair and have anti-aging properties along with ingredients that help "detox" the body. Flō is now the ultimate bath and body product
Lavender:
A "P.M." wash. For people who shower before they go to bed. Lavender has calming properties and promotes sleep.
Citrus Ginger:
"A.M." wash. For those who shower in the morning before starting their day. Citrus Ginger will immediately awaken your senses and create awareness throughout the day.
Soy Comfort:
Day or Night. Infused with Juniper Berries, Soy Comforts reduces stress and promotes a sense of well being. Helps promote joy.
Aegean Sea:
Day or Night. Fresh Marine scents and Greek floral aromas from the Mediterranean Sea. Contains Jasmine and Fig fragrances. Creates a "clean" and relaxed experience. Good for a mid day shower or to prepare for a relaxing day.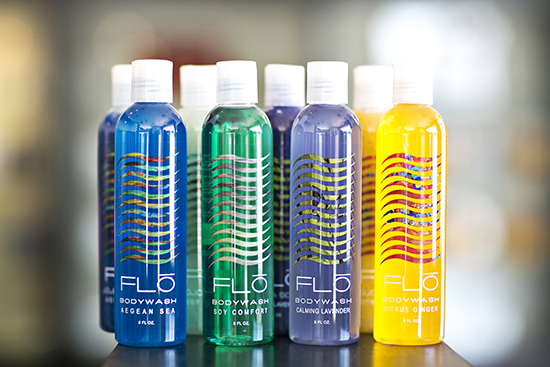 Flō Products – Spa Sydell
Photo © 2013 : Spa Sydell
At the Venus Freeze event I was introduced more throughly to the Flō Product line that is exclusively sold in Atlanta area Spa Sydell's. My Mommy wasn't the spa going type growing up, so when I moved to Atlanta I had actually never stepped foot into a spa. Spa Sydell is one of Atlanta's premiere day spas and was the first spa I decided to try…it was instantly an amazing experience. Since then, many years ago I have visited several of their locations and I appreciate that the atmosphere and customer service is always consistent. They also offer a variety of massage and skin care services including my favorite facial ever, the Intraceuticals Oxygen Treatment along with many other services, including injectables, reflexology and hair removal.
Last year Spa Sydell introduced the Flō Product line which is absolutely divine! Not only are the body washes, body cleansers but they can be used as hair wash too! I honestly didn't believe it so I tried it out for myself only to find that the washes work magnificently as a shampoo. My hair is a complete rat's nest without conditioner so I did follow-up with my normal conditioner but the lovely scent of the "Soy Comfort" still was present giving my whole body from head to toe a soft spa-like scent. The wash bubbles up easily and with lots of foam, which I love but doesn't leave a gooey film around the bathtub or make it slippery the next time you step in the shower. The "Soy Comfort" scent is great for mornings or evening as it has a spa-like aroma.
I was also given the opportunity to try the "Lavender" scent which is one of my favorite scents ever! Not only does the Flō Product line carry body washes but they also carry body lotions, skin scrubs, sea salts and a massage cream and an oil. The skin scrub is ultimately my favorite out of the three products in this review. I would have alligator skin if it wasn't for exfoliants and moisturizers and with such an array of products it can sometimes be difficult to find your perfect match along with a scent that you absolutely adore. This scrub is the perfect consistency along with a fine/small grainy texture that isn't too harsh but isn't too soft. It slightly bubbles up into a thin foam that rinses off easily.
The "Lavender" Lotion absorbs quickly, leaving skin moisturized with a light scent. I absolutely love using the scrub and lotion at night as the scent is relaxing and calming, perfect for bedtime. The lavender is mixed with a geranium scent that is more on the lemony side along with a floral lavender. I can't pin point exactly which scent would be my favorite out of "Lavender" or "Soy Comfort" as they are both distinctly different but both have an awesome scent. The "Soy Comfort" reminds me more of a spa scent and the "Lavender" is more like a floral, crisp scent.
All of the Flō Products come in an 8 ounce container except for the bath salts which are available in a 16 ounce container. The price points range from $12.00 to $18.00, with the lotion and scrub being $14.00 and the body wash is $13.00. All Flō Products can be purchased directly at the Spa Sydell website or at any of their seven Spa Sydell locations in Georgia.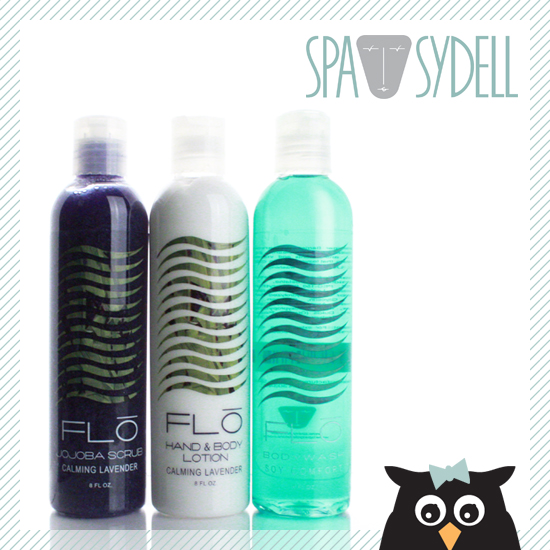 Flō Products – Spa Sydell
Photo © 2013 : Ashley Elizabeth
Now since I've talked about how great and lovely these products feel and smell, let's get to the best part…how incredible the ingredients are! All Flō Product Body Washes contain the following (not all ingredients are listed).
• Cocamidoproply Betaine: Form of Coconut Oil
– Antiseptic
– Reduces irritation to the skin
• Aloe Barbadensis: "Leaf Juice"
– Moisturizer
– Rich in Anti-Oxidants, which helps reduce toxins in the body (Detox)
– Hair Conditioner; helps repair damaged hair
• Hydrolyzed Wheat Protein:
– Helps skin retain water/moisturizer
– Reduces fine lines and wrinkles
– Increases skin firmness
• Silk Amino Acids: Hydrolyzed silk fibers
– Moisturizes the skin
– Strengthens hair
• Glycerin:
– Softens the skin
• Collagen: Type of protein
– Increases firmness and elasticity of the skin.
– Helps "lift" the skin.
– i.e., "Collagen Enhancer"
• Sodium PCA: Pyrrolidone Carbonic Acid
– Binding Moisturizer
– Helps protect from sun exposure
• Asorbic Acid: Vitamin C
– Anti – Oxidant
– Skin lightening properties
• Tocopheryl Acetate: Vitamin E
– Helps slow the appearance of aging
– Revitalizes "Dull" looking skin
– UV protection
• Retinyl Palmitate: Vitamin A
– Anti – Oxidant
– Skin conditioner
• Citrus Aurantium Dulcis: Orange Peel Oil
– Stimulant
– Has an appetite suppressant property. Promotes weight loss.
Make sure to follow Spa Sydell on Twitter and Facebook as well as stay in touch with their PR firm: The Reynolds Group via Twitter and Facebook.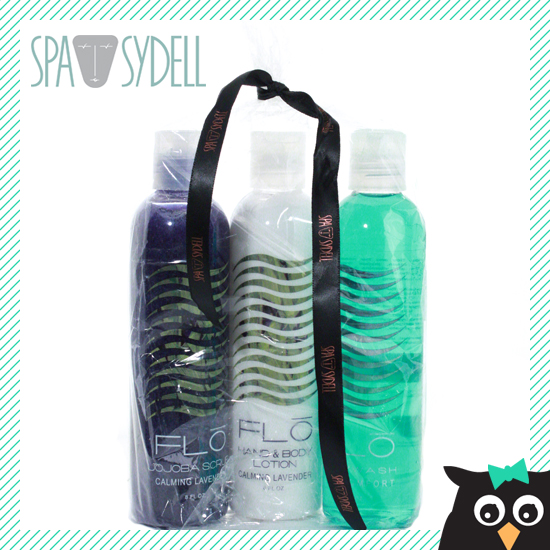 Flō Products – Spa Sydell Photo © 2013 : Ashley Elizabeth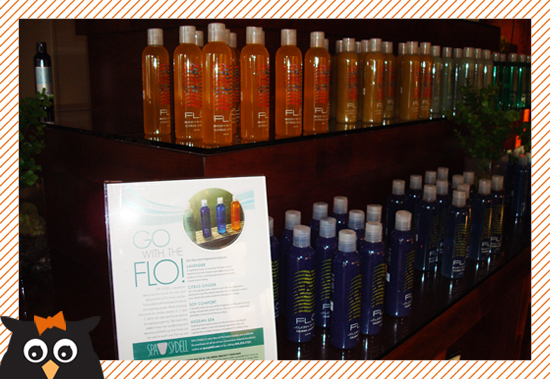 Flō Products – Spa Sydell
Photo © 2013 : Ashley Elizabeth