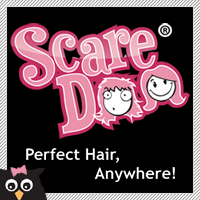 { Beauty Blogger Review }
"Your Scaredoo brush will take out all of your knots and tangles with no pulling or damaging of the hair."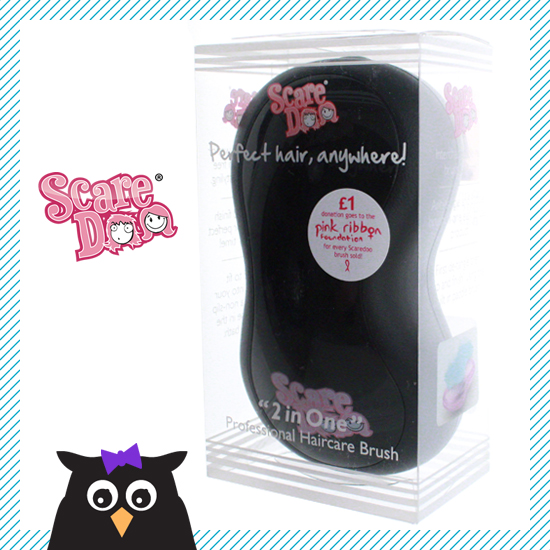 Scaredoo Professional Haircare Brush

Photo © 2013 : Ashley Elizabeth
Recently I was given the opportunity to try out a hair brush called the Scaredoo! I love the name and the logo & packaging is adorable. Since my hair is always full of tangles when I get out of the shower I was excited to see how well it worked. I've tried The Wet Brush at my hair salon but I was beyond unimpressed with it, so I didn't know what to expect with the Scaredoo. After breaking the cute packaging tape I discovered how quaint the brush is! I opted for black but they have several fun & bright colors to choose from. Not only is the Scaredoo a little, cute, detangling brush but the center/inside can be flipped out of the shell and turned over for a paddle type of brush aka "Flip and Finish"!
The bristles are thin yet strong and in three various heights on the detangling side which helps to reducing hair snagging while brushing it out. I found that I prefer this side first then follow it up with the paddle brush when my hair is wet. If my hair is already dry and it just needs to be brushed out I normally just opt for the paddle side. The Scaredoo is also Lola approved as I accidentally left it on the bed one day only to find her rubbing her furry self on it when I walked back in. >'.'<
The Scaredoo shape is perfect for grasping and has a very nice ergonomic design. I was initially concerned about the center popping out while brushing through my thick hair but after many trials it never budged though it pops off very easily to reverse to the other side with tabs on both ends for an easy release. I always notice a significant decrease in the amount of hair in the brush, after brushing my hair compared to my normal brush. The Scaredoo makes brushing my hair pain-free and I wish my Mom would have had a Scaredoo when I was younger! I have vivid memories of her telling me to "Shhh, the less you complain the faster I will be able to brush your hair."
The brush colors are fun making this brush perfect for kids and is practical all hair types, as well as hair extensions. I've never worn hair extensions but I have dealt with them in model's hair and the extensions always seem to be a rat's nest, so I'm pretty sure the Scaredoo would be an instant hit for anyone with knotty extensions. Since the Scaredoo doesn't have a long handle it's a great size for throwing in your purse for the evening or traveling! It doesn't take up much room and you have two brushes for the size and price of one!
Scaredoo is planning to launch in the United States in 2014 and is currently available in the UK. Check out the Scaredoo website along with following Scaredoo on Facebook and Twitter. Below are the product photos along with a short demonstration video on the Scaredoo. My last favorite thing about the Scaredoo is the fact that for every Scaredoo brush sold £1 is donated to the Pink Ribbon Foundation. Companies that giveback always touch my heart! ❤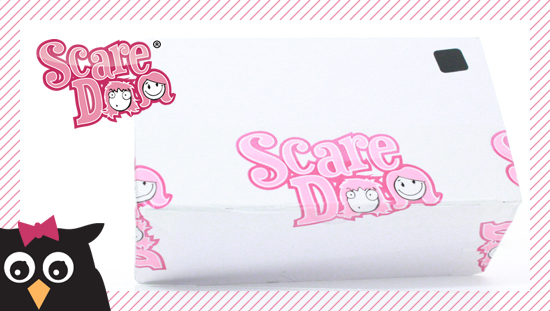 Scaredoo Professional Haircare Brush

Photo © 2013 : Ashley Elizabeth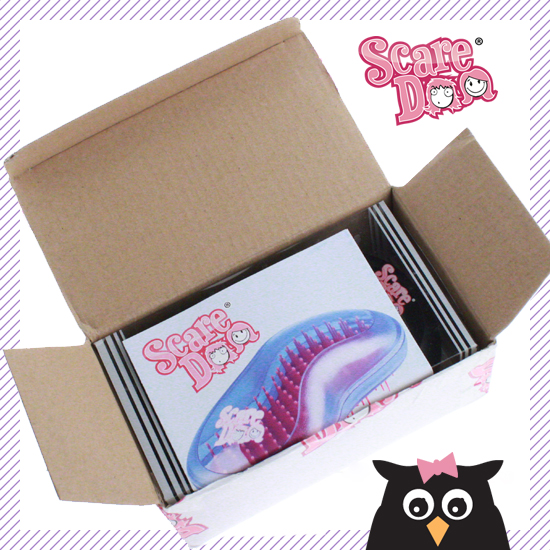 Scaredoo Professional Haircare Brush

Photo © 2013 : Ashley Elizabeth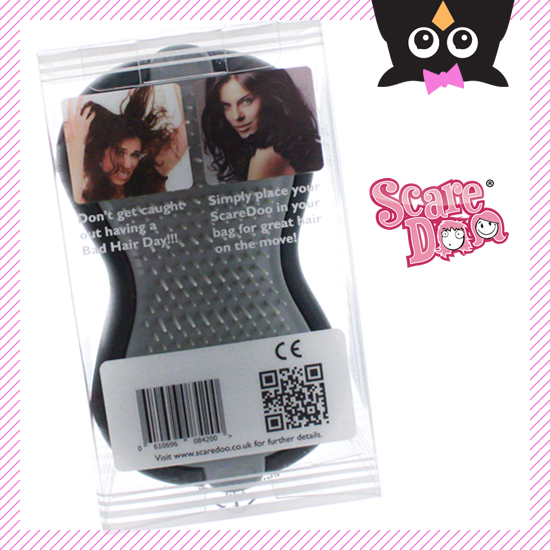 Scaredoo Professional Haircare Brush

Photo © 2013 : Ashley Elizabeth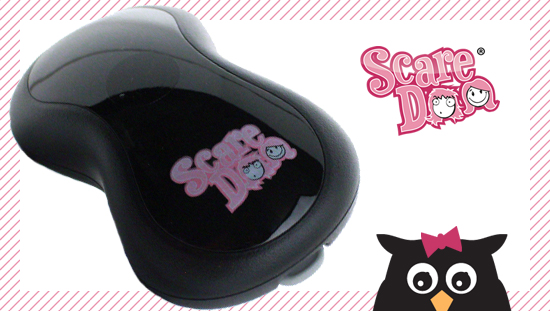 Scaredoo Professional Haircare Brush

Photo © 2013 : Ashley Elizabeth
Scaredoo Professional Haircare Brush

Photo © 2013 : Ashley Elizabeth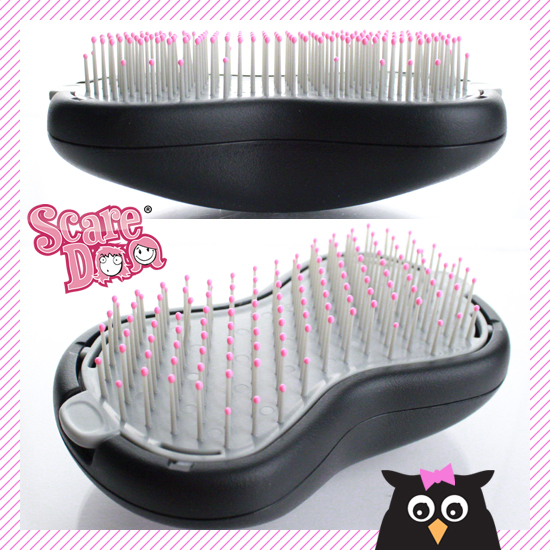 Scaredoo Professional Haircare Brush

Photo © 2013 : Ashley Elizabeth