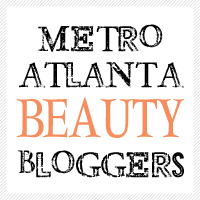 Every other Wednesday, the Metro Atlanta Beauty Bloggers will answer a beauty-related question just for fun!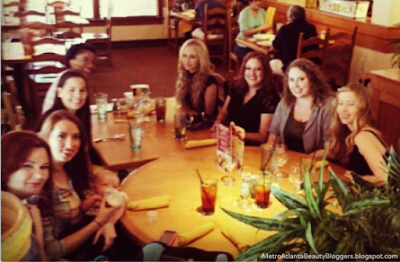 On August 25th, the Metro Atlanta Beauty Bloggers got together in Roswell for a meetup! We had a fantastic afternoon catching up, chatting 'blog talk' in person, and swapping makeup goodies! I absolutely love having a group of girls that helps and supports one another. If any of us have a question we post it in our facebook page and everyone is always so helpful and willing to share any knowledge that they have to help one another.
I've met other bloggers in the past that made me feel like it was a competition and that sharing information was top secret. I've also become part of facebook blogger groups and overnight it becomes a spam page or follow me for a follow back type of situation. Our MABB group is nothing like either of those! I consider every single one of these girls my friends and I always look forward to meeting with them and of course our bi-weekly collaboration question.
To kick off fall we are excited to do a blog hop. Add a link to your blog below to participate. All blogs are welcome from beauty, fashion, lifestyle, cooking, giveaway, moms, etc. One blog link, per person please.
Be sure to check out the other Metro Atlanta Beauty Bloggers' blogs!
Brittney from BellBelleBella
Christine from Simply Stine
Cleo from Pretty Little Syko
Dawn from Ritual Beauty
Dionne from Glittery Fingers & Sparkling Toes
Harri from TrailerHood Chic
Kaitlin from Blushing Beauty
Mandy from MandysSecrets
Pam from Pammy Blogs Beauty
Quinn from Mama Fashionista
If you're a beauty blogger in the Metro Atlanta area and would like to join us, please visit our website! We would love to connect with you!