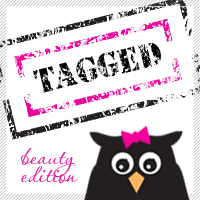 Would You Rather : Beauty Edition

Saw this on the Spider Leg Lashes Blog via Maya!
Would you rather lose all of your mascaras, eyeliners, lipsticks, and lip glosses or lose all of your palettes and eyeshadows?
They are both equally important to me, but I'd have to go with palettes and eyeshadows as I could make eyeliners and lipsticks into shadow.
Would you rather chop off all your hair or never be able to cut it again?
I think I'd chop it all off, as I'd save a lot on money on hair products but then probably become obsessed with wigs.
Would you rather have a coral cheek or a pink cheek?
I always go for pinks…pink everything!
If you had $1000 to spend, Would you rather buy clothes or makeup?
Makeup for sure. I honestly can't tell you the last time I bought clothes. I'm not very fashion forward, though I wish I was.
Would you rather apply lipstick as eyeliner, or eyeliner as lipstick?
Eyeliner as lipstick. Nowadays you can get eyeliner in a variety of colors, so that's a no brainer.
Would you rather only shop at MAC or Sephora?
Sephora!! Sephora has many brands and beauty products to try and the employees are a lot more friendly and inviting.
Would you rather only use one eyeshadow color or one lip color for the rest of your life?
One eyeshadow color and it would most likely be a golden bronze or something like "Shroom" from MAC.
Would you rather wear winter clothes in summer or summer clothes in winter?
Most definitely winter clothes in the summer, as I'm always cold in the winter with winter clothes.
Would you rather dark nails or bright nails all year round?
I honestly don't know since I'm not a nail girl…I'd just choose pink, so I suppose that would be considered bright.
Would you rather give up your favorite lip product or your favorite eye product?
I'd rather give up my favorite eye product, as I can't do without my chapstick! Otherwise I'd have cracked lips all the time.
Would you rather only be able to wear your hair in a pony tail or a messy bun?
Messy bun…they are sexier than pony tails.
Would your rather never being able to paint your nails again or never use lipgloss?
I'd rather never be able to paint my nails. I rarely paint them anyways, so it wouldn't be something I would miss.
Would you rather shave your eyebrows and have none at all? or sharpie them in everyday?
Can I use a brown sharpie…ah haa. I guess a sharpie is better than nothing.
Would you rather live without makeup or nail polish?
No question I couldn't live without makeup.
I'd love for you to do this tag, so if you are reading this…I tag YOU! Leave me your links if you do or have already done this tag!
(Quoted from Maya!)  🙂