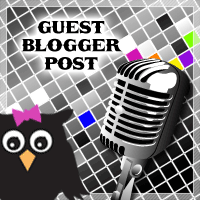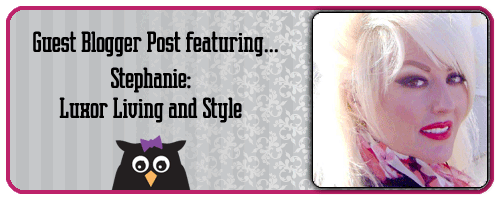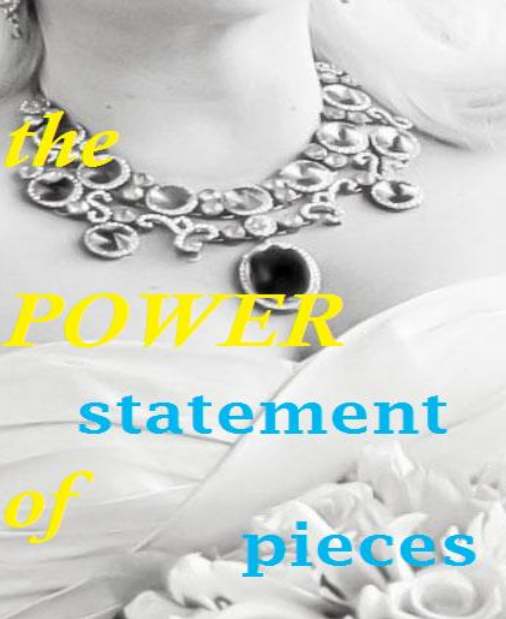 I adore chunky, large necklaces, as long as they do not appear cheap! I believe it all began with Elizabeth Taylor and always seeing old pictures of her with jewels around her neck!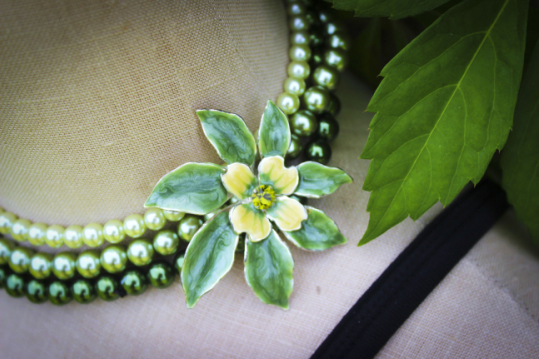 Unlike Taylor, I do not have fabulous parties and events to go to, or super fantastic jewels to wear, so somewhere along the line I fell in love with loud costume necklaces with personality.
The one above has detail. I don't know why exactly I love it, but I do!
The opposite of detail would be texture, as shown below.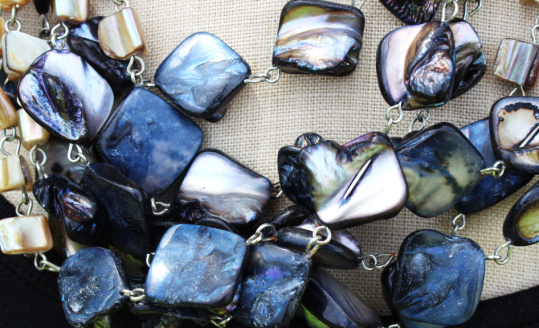 I'd purchased this one to wear on vacation, with bathing suits and cover-ups and try my best to look naturalistic. At least I tried.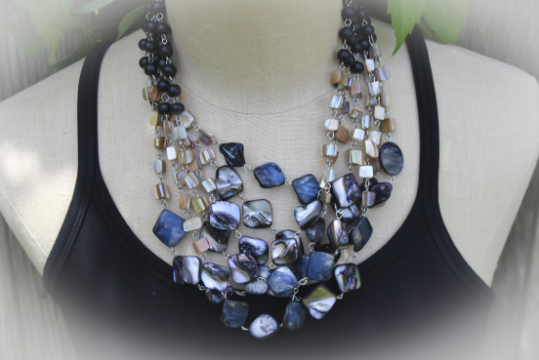 I think it's great and I even throw it on with a black or white suit here or there to look finished.
Here's the proof that I can do natural. I am wearing my rocky shell necklace above with a cover-up and bikini (although it's a sequined topped bikini) on vacation in Maui almost 2 years ago!
<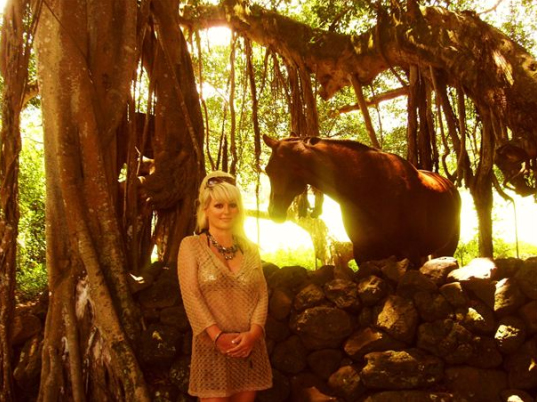 Shape is another important aspect of choosing a piece. This one gives a great shape to the chest area that rounded necklines do not. The texture of the supposed fresh water pearls as well as the dark silver color, make it versatile.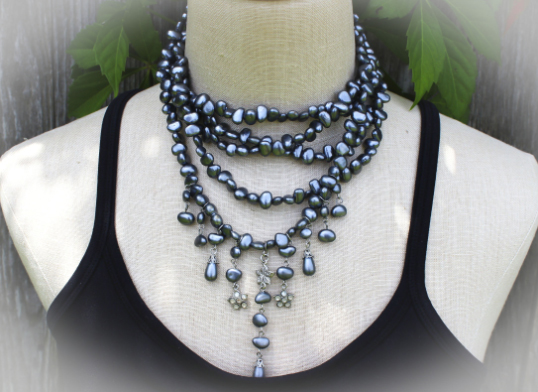 The white layers of beads below, embellished with one simple flower, I find to be quite girly! I've thrown it on with a cotton dress and felt complete! I feel so naked without anything on my neck! Maybe this needs analysis, I don't know…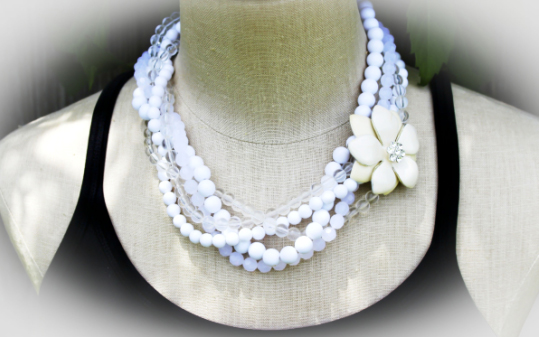 Sentiment, has been a new angle for me when deciding to purchase yet another piece. The brown mother of pearl strands below came from a shop while on our honeymoon in Maui.
It blends with a lot of casual outfits and reminds me of our trip every time I wear it.
Instead of buying $60 worth of junkie printed vacation tees or refridgerator magnets, my newest thing is to buy something more useful as a souvenir.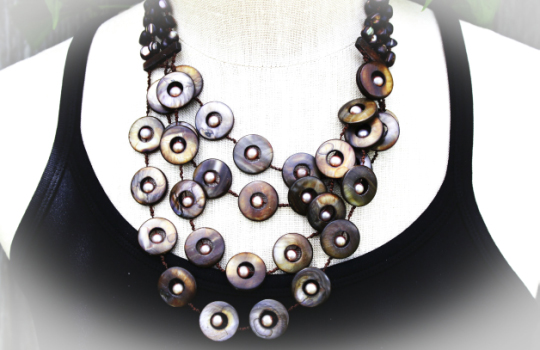 I was not always as thrifty in the past…and purchased $200 and $400 sets of costume jewelry, so I am now more careful and mindful of my finances.
Live and learn! Now I still prefer to have a wild necklace here or there, but prefer to look for special pieces that are more artful and meaningful to me.