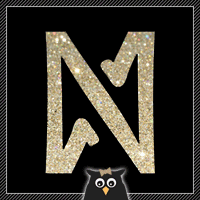 The next generation of cosmetic tools! Nikki's Magic Wand rescues the remaining make-up in every cosmetic tube. It's a make-up revolution!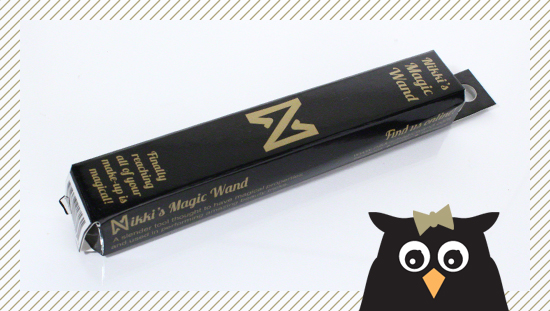 The box got a little crushed during shipping.
Photo © 2013 : Ashley Elizabeth
When I first received this product, it immediately reminded me of The Makeup Miser that was on Shark Tank. And indeed it is a very similar product with a different rubber spatula design. Both Nikki's Magic Wand and The Makeup Miser help wipe cosmetic containers clean so that you get as much product as possible before you trash it or take it back to MAC for their recycle program.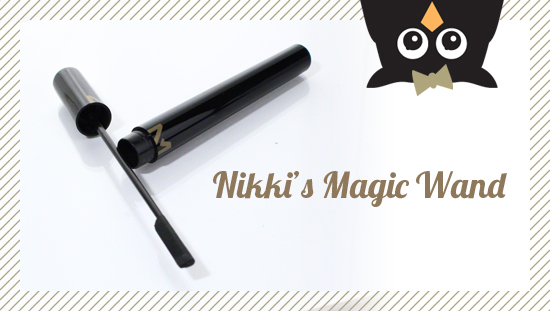 The wand with the rubber tip exposed.
Photo © 2013 : Ashley Elizabeth
Nikki's Magic Wand comes in a circular, plastic tube that opens up similar to a mascara wand. The wand has a rubber tip/spatula, that has a similar textural feeling of a rubber windshield wiper. It is an extremely soft rubber which can also be doubled as a cosmetic applicator. One side comes to a point so it is very easy to scoop up product, but I do wish both sides came to a point so that you could do one swipe and turn it backwards to scrape more product onto the back side of the wand. The spatula slides a lot slicker than I originally thought it would and scoops the make-up up with much ease.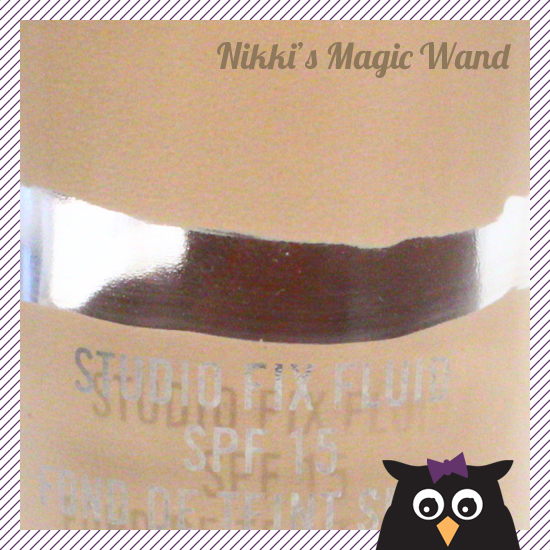 Swipes make-up bottle clean.
Photo © 2013 : Ashley Elizabeth
Though I think this product is great for being frugal, between the time I spent scooping the make-up and washing the wand, it was very time consuming and I'm not certain that I would go through this lengthy process every time I was almost out of a product. If it was my favorite product ever, that was a limited edition, which was no longer available, I could see the wand coming in handy, but I'd rather go out and re-purchase the product than put so much effort into getting a few more applications.
The foundation bottle took a little over 5 minutes to scoop out along with a 2 more minutes to wash the wand. I imagine it would take longer with lip gloss, as it is not as water soluble. As you can see from the pictures, I scooped out about 2 applications and this is where I ran into another problem…where to store the "saved" makeup. Of course any airtight container would work, but I don't have any of those laying around my house and second, if I did, that would be one more container I would have to wash out after the second application.
My other concern was if I didn't have time to clean the wand immediately and I stuck it back in the tube and the wand hit the inside of the tube, it would be very hard to clean, as the tube is very narrow and the diameter is less than my pinky finger. If the product dripped to the bottom, I think you would be S.O.L. for ever getting it 100% out of there, unless you have the super long q-tips with the wooden stick, which again, I don't have those laying around the house.
Nikki's Magic Wand is available for $9.95 or two wands for $15.00. For more information or to purchase a wand for yourself, visit their website at http://www.nikkismagicwand.com or follow them on Twitter or Facebook.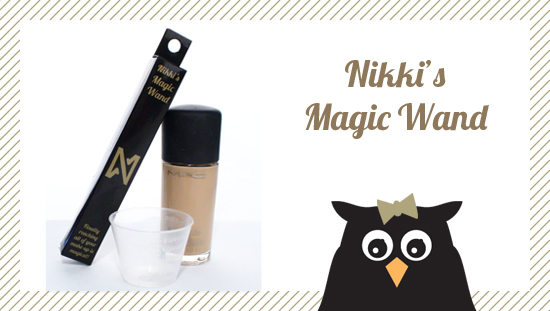 Getting ready.
Photo © 2013 : Ashley Elizabeth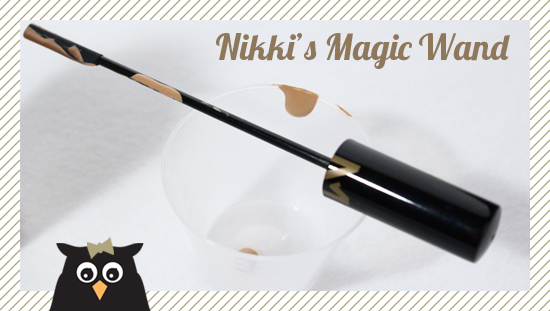 First swipe.
Photo © 2013 : Ashley Elizabeth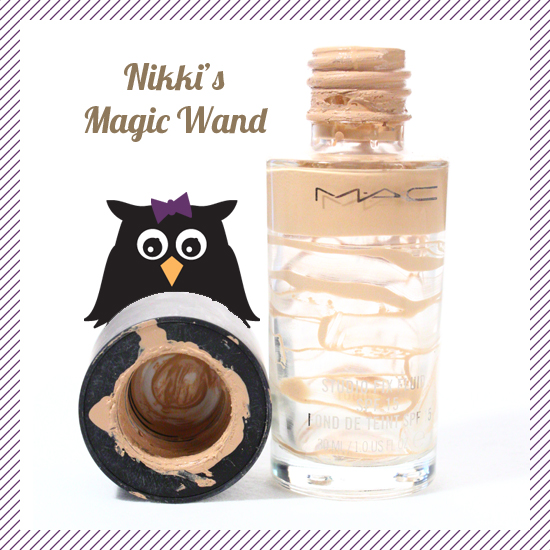 The end result.
Photo © 2013 : Ashley Elizabeth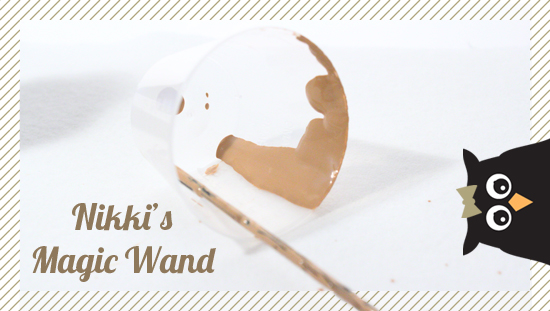 Total amount "saved". One heavy application or two light applications.
Photo © 2013 : Ashley Elizabeth