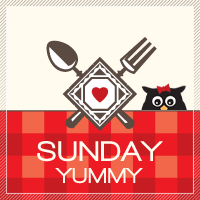 King Ranch Chicken
This is a really simple recipe that is a bit on the spicy side to warm you up on cold days.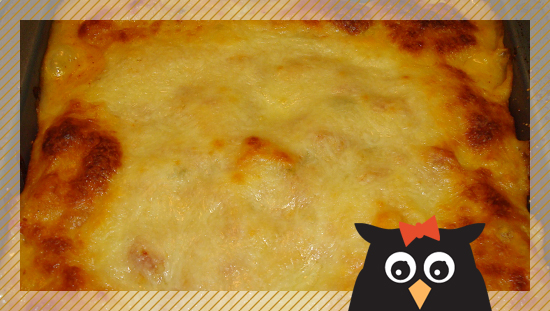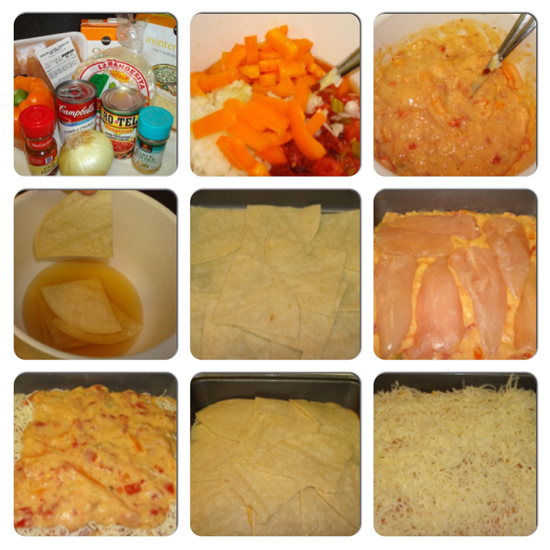 Prep Time: 15 minutes
Cooking Time: 30 – 40 minutes
Ready in: 55 minutes
Difficulty Level: Low
King Ranch Chicken Recipe:
Ingredients:
2 – Cooked chicken breasts cut into small pieces or shredded
½ – Onion – Chopped
½ – Green Pepper – Chopped
1 can – Cream of Chicken
½ can – Diced Tomatoes with Green Chilies
½ tsp. – Chili Powder
1 cup – Monterey Jack cheese
1 can – Chicken Broth
6 – Corn Tortillas
1 tsp. – Garlic Powder
Preheat oven to 350°. Coat casserole dish with cooking spray. Combine the chicken soup, tomatoes with green chilies and chili powder in a bowl and set aside. Warm chicken broth in microwave for 20 – 30 seconds. Cut the corn tortillas in fourths. Dip each piece into the chicken broth and make a layer on the bottom of casserole dish. Layer the chicken, the soup-tomato and half the cheese. Sprinkle with garlic powder if desired. Repeat layers again beginning with tortillas and ending in cheese. Bake for 30 – 40 minutes or until cheese has melted and sides are bubbly. Makes 5 – 6 servings.