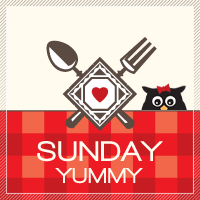 Chicken Salad Recipe
This is the easiest recipe ever, but I love it!! I suggest using Duke's Mayonnaise as I have found I prefer the taste of it in chicken salad, better than most other mayonnaise's.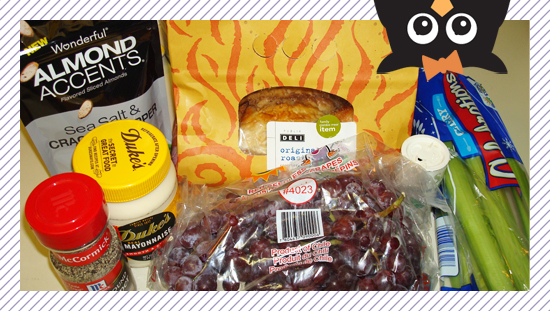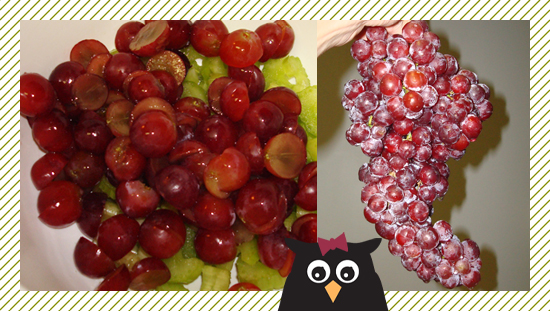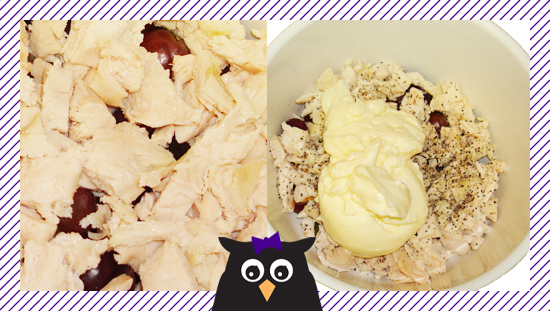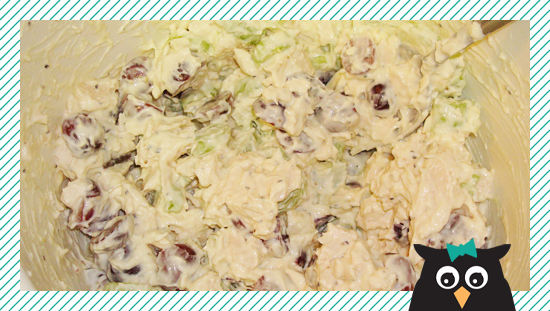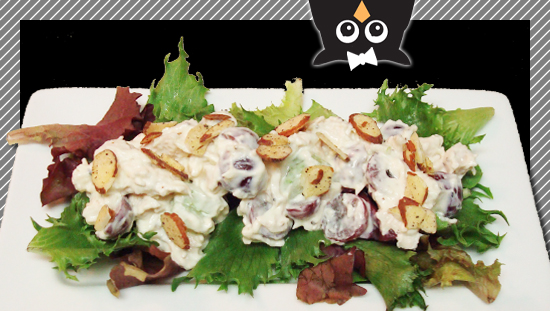 Prep Time: 20 minutes
Cooking Time: 0 minutes
Ready in: 20 – 40 minutes
Difficulty Level: Low
Chicken Salad Recipe:
Ingredients:
1 – Oven Roasted Chicken
1 – package of celery
30 – seedless red grapes
1 – small jar of Duke's Mayonnaise
1 – package of almonds or walnuts
Chop up the celery and cut the grapes in half and place in a bowl…set aside. Cut the chicken into small chunks and mix in with the grapes and celery. Dose with salt and pepper and add about two to three tablespoons of mayonnaise (more or less depending on your preference!) Mix well, cover and place in refrigerator for about twenty minutes to chill. Scoop out and top with almonds or walnuts.
Of course you can use more or less grapes depending on your preference. I use about 3 stalks of celery and slice them about 2mm thick. I prefer almonds to top my chicken salad, but of course you can use any kind of topping. I usually get the chicken from Publix's or Boston Market and then put it in the refrigerator for it to cool, as I found it's easier to cut up verses when it is hot. You do not have to put it back in the refrigerator to chill after you mix up the ingredients, I just like mine to be as cold as possible when I chow down. You can also add apples to make it even more scrumptious!
Bon Appétit!