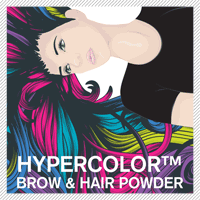 Get an intense flash of color without dyeing, bleaching, or spending hours in the salon. Apply to brows with an angled brush or rub the powder onto the tips of your hair or streak it for outrageously fabulous looks that wash out with ease. Set with hair spray when applying to hair or HYPERCOLOR™ Brow Gel with applying to the brows.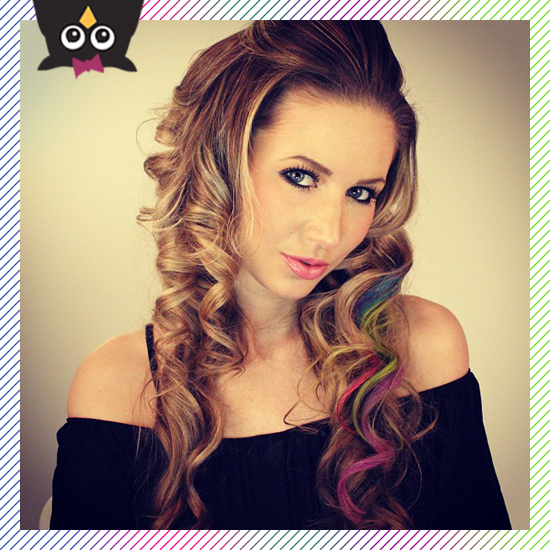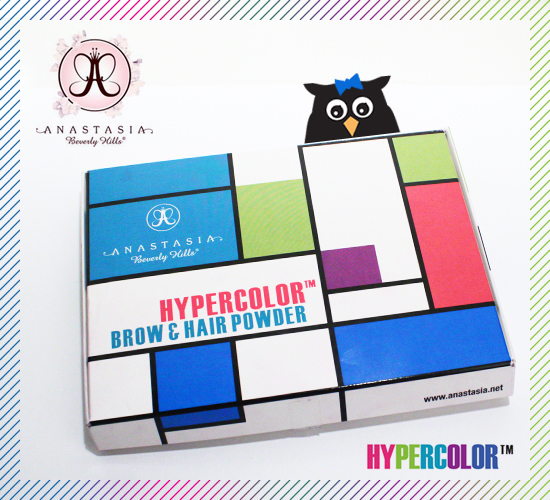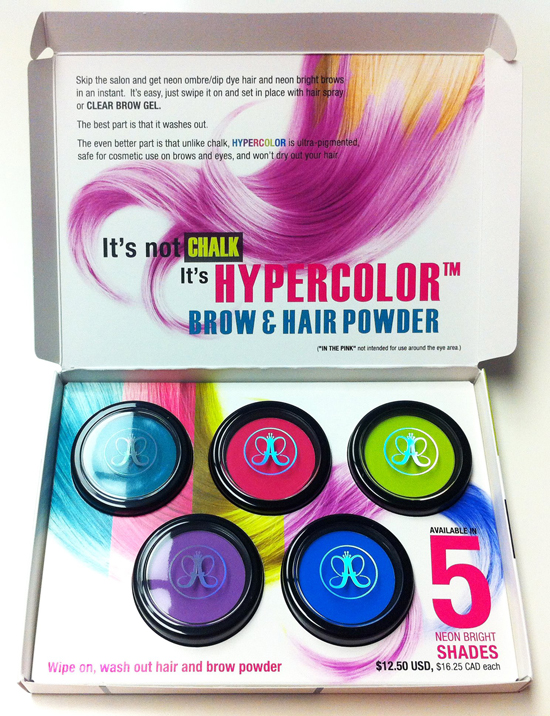 HYPERCOLOR™ is Anastasia Beverly Hills newest product release! I heard about this product a few months ago and I was so excited the week I knew it had been shipped. I think I called my PO Box everyday that week, as they haven't upgraded to this century yet with an email notification system. After patiently waiting, I couldn't even wait long enough to photograph the products before I tested them out. I have been very good on every product for the past year, but these five (5) neon colors were too irresistible.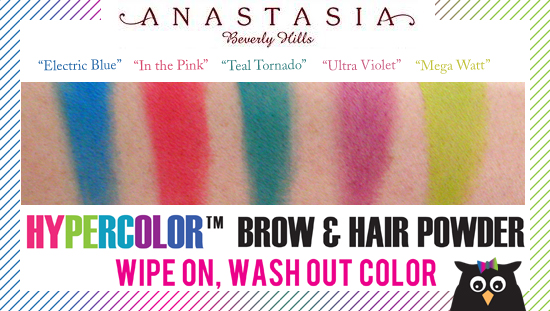 I have a massive amount of hair. I used to hate it, as I didn't know what the heck to do with it all, but with age and experience I have learned to love the thickness and volume of it. I usually use a curling iron to curl it, but I wanted to test on straight hair before curls and that's exactly what I did. You can see a picture below.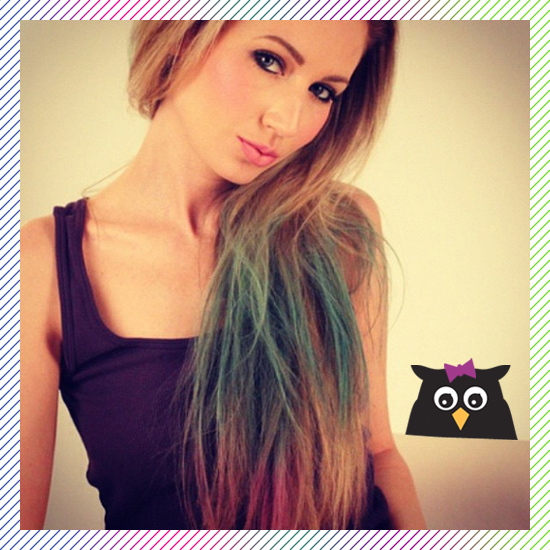 The next day I wanted to try something else. So I washed my hair and tried doing pink tips, as you can see in the picture below. I was actually really nervous to try the pink, as I've always heard if anything is going to stain your hair, it's going to be a red pigment (and pink is made from red.) But rest assured all the colors wash out. I have blonde color treated, dry hair and I have always wanted to try an ombre effect, but have always been too scared to try any colors out, just for the fact that I didn't want it to stain, dry out my hair or even worse cause breakage or damage to my hair.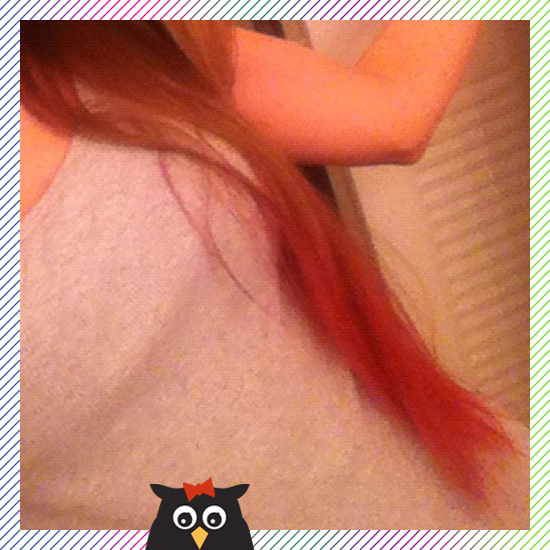 The only thing I would suggest and it also suggests this in the directions is to put a towel down on the floor or around your shoulders when you are applying the powders to your hair. The powders do create a dust that can get messy if you start applying a lot. The powder is really easy to apply, as you unscrew the top of and sandwich your hair in between the powder and your finger. You can wear rubber gloves so you won't get color on your fingers. I just wash my hands afterwards and all the colors come off very easily with soap and water.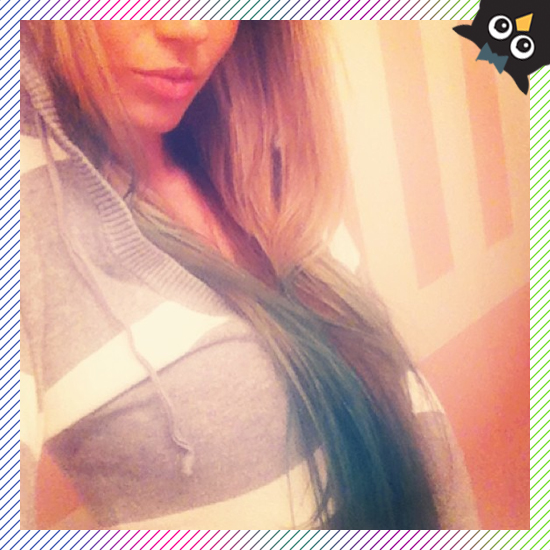 The third night, I made a bit of a mess, but the payoff was incredible. I also found out that pink hair looks way better on me than I would have ever imagined.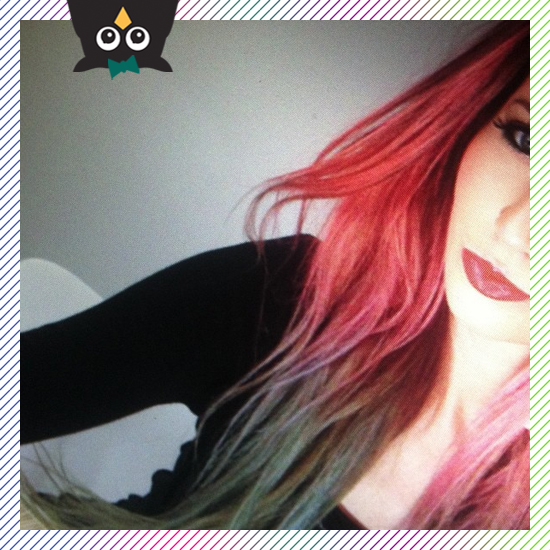 To seal the powders, just use hair spray. When I did my tips or a few strands I didn't notice any color rub-off. Wearing white shirts when using this product is not recommend. After applying the powders my hair texture did have a bit of stiffness to it and I found the section was bit more knotty the next day after I washed it, but I honestly don't care, as the payoff of this product is incredible. If any color does get on your clothing or sheets, it easily washes out. I honestly can't get enough of these colors. As you can see from the picture below, I've already hit pan in my pink, but I'll be the first to admit, I've gone way overboard with it.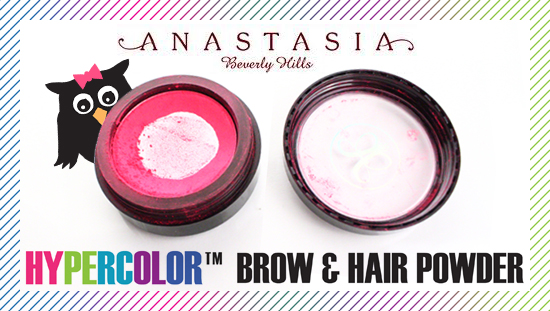 Some of the key factors about these powders are:
• Silicone allows powder to glide onto the hair
• Kaolin Clay provides excellent coverage, gives an ultra-fine texture, and absorbs excess oils.
• Paraben Free
• Animal Cruelty Free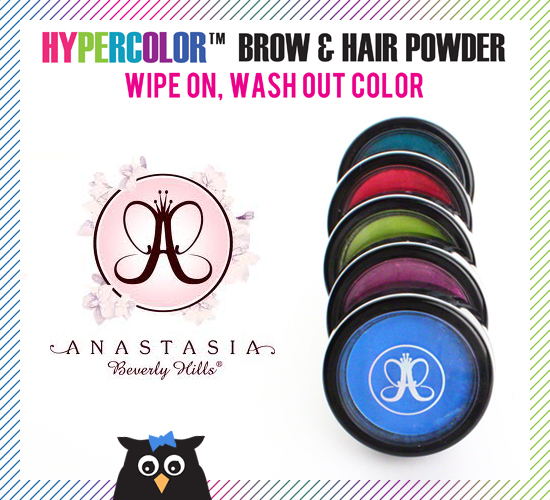 All of the powders are available at ULTA. Each is sold individually (see image below) and available in the following five (5) colors: "Electric Blue", "In the Pink", "Teal Tornado", "Ultra-Violet" and "Mega Watt Green". Each color will be $12.50/USA or $16.00/Canada. Check out my video tutorial, which was also featured on the Pretty in My Pocket blog.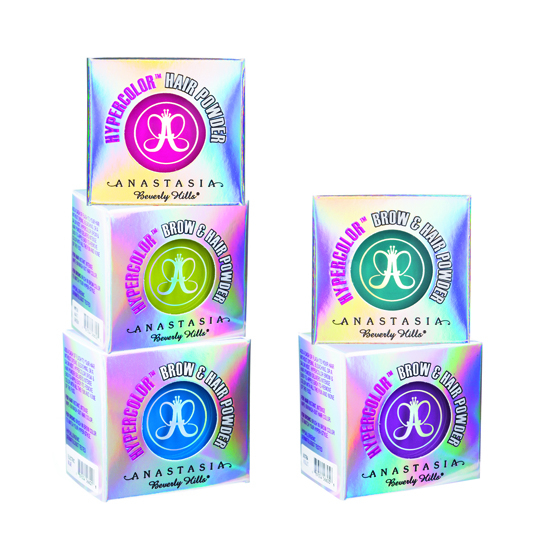 Retail Packaging – Each color is sold individually.
Please Note:
Even though I only talked about using these powders in my hair, all of the colors can be used on eyebrows too, except for the pink. It is not recommended to use the "In the Pink" around your eyes or on your eyebrows.