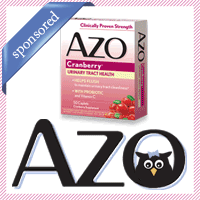 As the weather cools down, and the holiday season approaches, those who would normally be single find themselves desiring to be "cuffed" or involved in a relationship.
So do you think it's the family pressure or social pressure or a mixture of the two? I believe it's a mixture, but more of the family pressure!
I've been single for so many years, that the pressure of the family doesn't even bother me anymore. But when I was in my early and mid 20's, I dreaded all the family questions from my grandmother and aunt each holiday season. At the age of twenty-two, my grandmother looked at me and said, "Are you ever going to get married? You know by the time I was twenty-two I had already been married for two years and just had my first son!"
Another year, I thought I'd be smart and bring one of my guy friends…that totally back fired! For the next two years they asked about the guy and what happened? Now being in my thirties, they have given up hope on me ever getting married or having kids. I now just get weirder looks and the simple question, "Are you dating anyone?" I always reply, "Nope!" cause even if I was I don't want fifty questions next year. My grandmother swears I'm the cat lady, as I own one cat. Below is the shirt she specially ordered for me last year for Christmas, in size XXXL. Thanks, Grandma!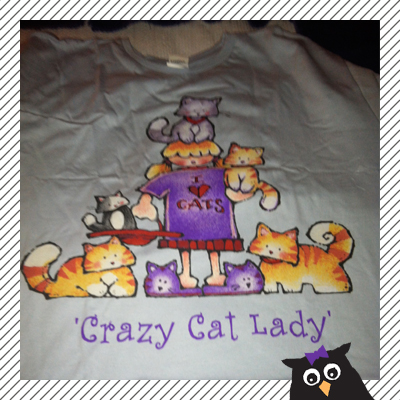 So what are my tips on "surviving" (i.e. resisting the social pressure to pair up) or "winning" (finding a special someone) during the holidays. My tips are similar for both the "survivors" and "winners". Below are TEN winter season tips that help me feel my best during the "cuffing" season.
01. Be Smoochable.
Make sure you keep your lips kissable at all times. You don't want to have dry, chapped lips at the wrong moment, when someone goes in for the kiss! Switch to a lip balm instead of a lip gloss during the winter months.  Lip balms with beeswax are especially moisturizing.
02. Don't Be a Gator,
cause he will say "See You Later, Alligator!"
It's very unappealing to rub up next to cracked, flakey skin or even worse waking up next to someone with skin flakes on the bed.  I use a pair of cheap exfoliating gloves everyday to help keep my skin flake free during the chilly months.  I actually just use one and keep the other one in my travel kit, so I'm not without it on trips.
03. Soak Your Self.
After you exfoliate make sure you use some type of moisturizer or skin conditioner, whether it be lotion, oil, cream, etc.  Moisturize, moisturize, moisturize!  Skin loves moisturizer and it helps keep it looking young and fresh, instead of cracked and ashy.
04. Prime Your Face for Winter
Instead of using just primer for your make-up, find a primer that is a moisturizing primer. This will help keep your face from getting dry during the day.
05. Static-y!!!
Don't you hate during the winter months the hairs that just radiate upwards and outwards with a static charge!? It drives me bananas, so to help decrease and calm these pesky hairs use a silicone-based conditioner or silicone-based hair-spray.  Silicone coats hair strands and helps diminish the static charge.
06. Breath Easy!
Go buy yourself a humidifier.  A humidifier not only helps dry nasal passages, so you can breath better during the winter months, but they also help combat dry skin.
07. Can't Ever Have Enough Chocolate.
I'm not too much of a sweet snacker, but during the summer I love chocolate ice cream and during the winter I love hot cocoa with marshmallows.  So of course I've already stocked up on cocoa and marshmallows for the upcoming snowy nights, snuggled up with a sweetie by the fireplace.
08. Make Your House Glow
Pick up a few extra candles for the "cuffing" season. Candles can give your night a romantic feel along with giving you a source of light if the power goes out. My favorite candles are the new light changing candles.
09. Linger Around in the Lingerie Store
Visit your local lingerie store and pick up some sexy outfits. Sexy lingerie can make any cold winter night steamy.  If you don't have a sweetie, order yourself some toys off the internet to keep you warm and toasty the nights you are alone.
10. Don't Let Down There Get You Down
I have been prone to bladder infections since I was very young and at the age of nine I was diagnosed with bladder reflux. A year later I had surgery to correct the problem, but have been susceptible to urinary tract infections my whole adult life.  I can honestly say I've taken the AZO Pain Relief many times and it most definitely relieves the urgency and pain associated with bladder infections, as the prescription my doctor gives me, takes at least a day or two to start killing the infection.  I was also once prescribed a pain relief that turned my urine blue…it looked like a smurf was using my toilet.  AZO Pain Relief tablets only make your urine dark yellow or a tad orange temporarily.
I have also been prescribed an antibiotic that I can take if I feel like a bladder infection is about to start, but unfortunately the pills make me sick to my stomach.  I was so excited when I first learned about the AZO Cranberry tablets, since I've been told by countless people to always drink cranberry juice.  I'm not a juice type of girl.  I occasionally drink apple or orange juice, but cranberry juice has never been appealing to me. Cranberries helps block the attachment of the bladder infectious bacteria causing the bladder infection.  AZO Cranberry tablets provide vitamin C and a probiotic in addition to cranberry to maintain urinary tract health and stimulate your immune system without having to drink bitter tasting cranberry juice. Not only are the tablets a good supplement but they don't contain any milk ingredients, artificial dyes, colors, preservatives, flavors, yeast, wheat or gluten.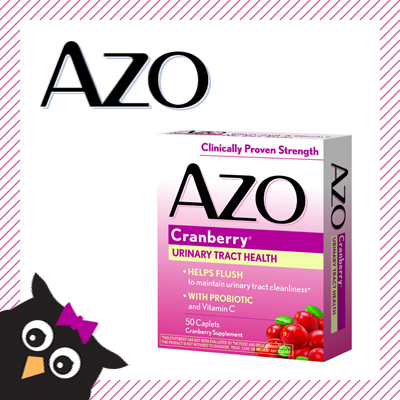 Photo © AZO Products
Keep AZO handy during cuffing season! You wouldn't want a UTI to ruin your new relationship, or get in the way of your fun single life, during the winter months.
AZO is available in two different forms, AZO Cranberry and AZO Urinary Pain Relief.
AZO Cranberry is designed as a preventative tool for chronic UTI sufferers. It helps cleanse the urinary tract and is the only cranberry supplement that provides a clinically proven daily dose of cranberry. AZO Urinary Pain Relief relieves real pain and goes directly to the source of UTI pain, unlike general pain relievers, providing relief within the hour.
Find the solution that works best for you by heading over to the AZO website now!
This is a sponsored post written by me on behalf of AZO.
The opinions and text are all mine.