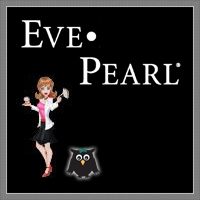 Your favorite EVE PEARL® Products up to 60% off! (while supplies last)
Enter Code BPCM2012
Starts: Thursday, November 22, 11:00 AM EST (NYC Time)
Ends: Tuesday, November 27, 11:00 AM EST (NYC Time)
Promotion Details
PLEASE READ:
For ONLINE PURCHASES ONLY. No phone or e-mail orders.
ALL SALES ARE FINAL. No returns. No exchanges. No exceptions.
Cannot be combined with any other discount, promotion or code.
Certain EVE PEARL® products are not eligible for promo (Please see detailed list below)
Your order will be shipped within 21 business days. (Orders are processed in the order they are received, but after hundreds and thousands of orders, a bit of a backlog occurs. We will do our best to get your order out ASAP…so place them sooner than later. To ensure faster service, choose express shipping)
The most up-to-date pricing is on www.evepearl.com
We ship worldwide.
If you place separate orders, you will still need to pay separate shipping charges.
We encourage you to send in your photos (without makeup) or questions to Contact@EvePearl.com for help with color matching and our recommendations.
We're happy to assist you with your order! Call us at 212.223.2229 or 866.335.1550 (Toll Free) Our business hours are Monday – Friday 10 AM – 7 PM Eastern Time (NYC Time).
40% – 60% off Select EVE PEARL® Products
Just enter the code and click "update cart" to see your discount!
Spread the word! You may just get a special gift with your order because we'll be watching!
40% OFF:
Anti-Shine Mattifying Gels, HD Foundation Cream Blushes, HD Dual Foundations, HD Dual Foundation w/Astaxanthin, HD Dual Pressed Powders, Dual Salmon Concealer, Dual Salmon Concealer w/Astaxanthin(Mirrored Compacts),Salmon Concealer w/Astaxanthin(Mirror Compacts)HD Foundation Trios, Salmon Concealer Trios, HD Cream Blush Trio, Black Eye Lash Glue, Age Defying Lip Treatment, Anti-Aging Tinted Moisturizer, Dry Shampoo Powder, Priming Moisturizer, Priming Moisturizer w/ Astaxanthin, , Pro-Dual Sharpener, Smudgeproof Liquid Eyeliner-Black Pearl, Anti-Bacterial Cosmetic Sanitizer, Shadow Mixer/Sealer.
55% OFF:
Bronzing Highlighter Trio -Classic, Powder Blush Trios, Eyelashes: 109, 110, Kohl Eye Pencil & Smudger Combos, Eye Shadow Palettes, Kohl Lip Pencil & Brush Combos, Essential Clear Makeup Bag, Professional Clear Travel Makeup Bags (Large & Small), Cylinder Brush Holder, Makeup Bag — Black Clutch w/ EP logo, Makeup Bag- Evening Clutch, Ultimate Face Palette-powder Bombshell, Mattifying Pressed Powder-Neutral, Brushes, Priming Moisturizer & Treatment w/ Astaxanthin, Pro Large Puff, Pro non-latex makeup sponge 8 &24 ct, Dual Performance Lip Color – Ultimate Lip Palette, Kit: 4 Pcs Ultimate Lip Collection, EVE PEARL Diamond Eyes Collection.
60% OFF:
Flawless Face Palettes, HD Liquid Foundations, Mascara-Jet Black, KOP Age Defying Lip Gloss, KOP Lip Gloss Combos, Pearlicious Lip Glosses, Dual Performance Lip Colors, Eyelashes: 105, 106, 107,108, HD Pro Palette, Kit: EVE PEARL Sweet Blush Trio and Fan Brush, Natural Eye Kit, Mascara Duo, 3 Pcs Perfect Red Lips, EVE PEARL Sassy Cheek Blush, Brush & Gloss, EVE PEARL Sultry Cheek Blush, Brush & Gloss, EVE PEARL Sweet Cheek Blush, Brush & Gloss, EVE PEARL Age Defying Lip Set – Moonlight, EVE PEARL Age Defying Lip Set-Sunlight