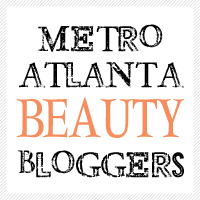 This past Saturday, November 11th, I had the pleasure of meeting several local beauty bloggers from the MABB group including Mandy of Mandy's Secrets, Pam of Pammy Blogs Beauty and Harri of Trailer Hood Chic. I absolutely love meeting other bloggers, as it's always nice to make girlfriends you can go to make-up or girlie events with.
We had a beauty swap in which I ended up with more nail polish than I would ever know what to do with. My collection now stands at 15. (As all my nail bloggers are thinking, what?!) So just maybe, you'll start to see nail posts in the future from me.
All the leftover goodies are being donated to a woman's shelter, so hopefully this will brighten a few ladies day. The next MABB meet-up is in March, so if you are in Atlanta make sure to join, cause we'd love to see you at the next meet-up.