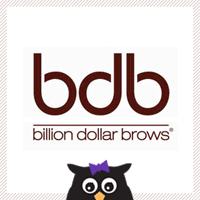 Eyebrows are one of the most important features of our faces – and yet they are often the most neglected. Billion Dollar Brows was created to stop this neglect and help customers all over the globe obtain the beautiful brows they deserve, at a sensible, price.
I was so excited to receive a goodie box from Billion Dollar Brows with all the contents below included.  I've been eyeing their brow tool for a long time, as my eyebrows and eyelashes are just terrible.  I can't tell you how many times I've looked at pictures and thought, geez, look how uneven my eyebrows are?  I've tried stencils, but again when I try and use them on myself, one is always higher or off to angle, etc. I will do a separate post on how to use to eyebrow tool, so be on the lookout for that. I just wanted to post the pictures of all the goodies and introduce Billion Dollar Brows.
Make sure to like Billion Dollar Brows on Facebook, follow Billion Dollar Brows on Twitter and browse the their whole line of products on the Billion Dollar Brows website.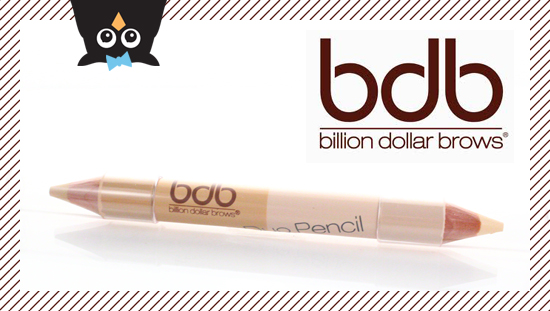 Brow Duo Pencil
I really didn't know what to think of this product, as one end is a concealer and the other is a highlighter.  After even the first use, I was more than impressed with the quality of this pencil.  I especially like using it as a highlight in the corner of my eyes too.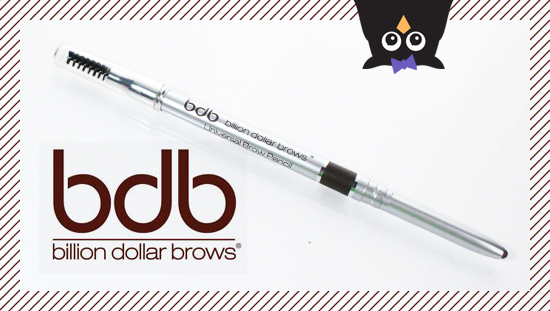 Universal Brow Pencil
"Formulated to work with all skin tones & hair colors. This amazing pencil goes on smooth and natural. Perfect for creating beautiful, natural brows for when you're on-the-go. The pencil's versatile color works with almost all hair colors and skin tones."
– Quoted from website.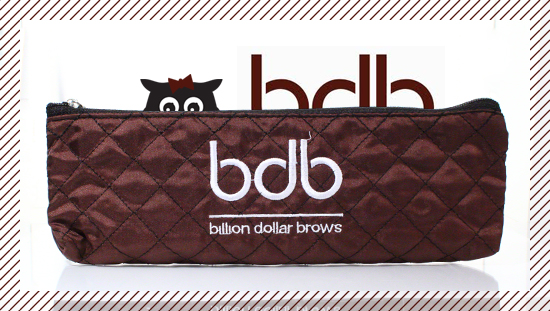 Brow Buddy Shaping Box
I absolutely adore this little zipper, embroidered bag.  It almost reminds me of one of my Mom's kitting needle bags. Super cute!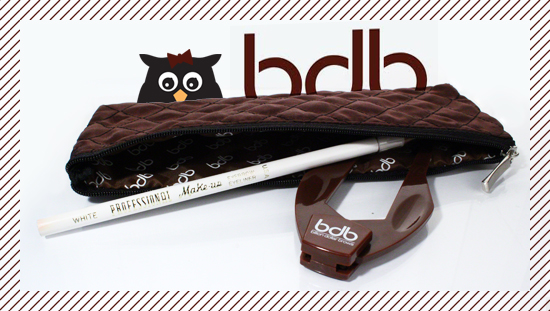 Brow Buddy Shaping Kit
Contents : White Pencil and the Brow Buddy
Brow Buddy
It's a plastic tool that opens and closes to help you achieve perfect, symmetrical eyebrows.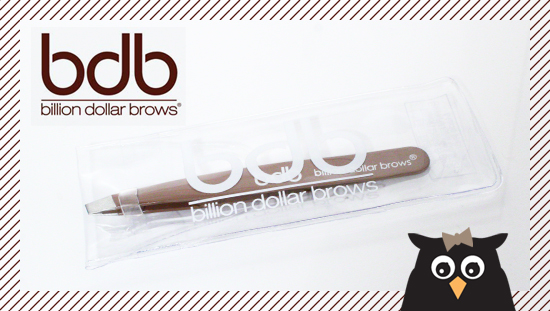 Billion Dollar Brows Tweezers