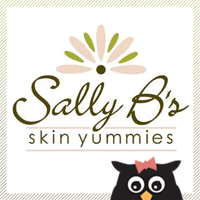 Sally B's Skin Yummies blends organic, natural and wild-crafted ingredients into luxurious skin care and cosmetic products that are both people and planet friendly. Developed by hand, all of Sally B's products are nourishing, effective and, most importantly, non-toxic and Paraben-free. While Sally B's principal focus is personal care products for both men and women, their overarching goal is to provide education and resources for well-being and to serve as an advocate for full and balanced living.
Sally B's Skin Yummies recently sent me a little goodie package of a few of their lovely products. I just wanted to introduce Sally B's Skin Yummies to you and show you a few pictures of the products. I was introduced to Sally B's through Pretty in My Pocket, as I am a Power Primper and Sally B's Skin Yummies has partnered with them. You can view other people's reviews of their products through the Pretty in My Pocket app if you are interested.
Sally B's Skin Yummies products range from skincare to cosmetics and are natural, organic, non-toxic and paraben free. The price point is on the higher side but I do understand costs for ingredients to make products natural and organic is above average pricing. Sally B's Skin Yummies has a store located here in Atlanta and has offered an opportunity for a spa day when they relocate to their new location in a few months. From the pictures I've seen on the website, the store looks absolutely adorable and everyone that I've been in contact with has been more than super friendly and helpful. I look forward to personally meeting them.
If you want more information check out their website or follow them on Twitter or Facebook.
All of the products including an adorable draw string bag.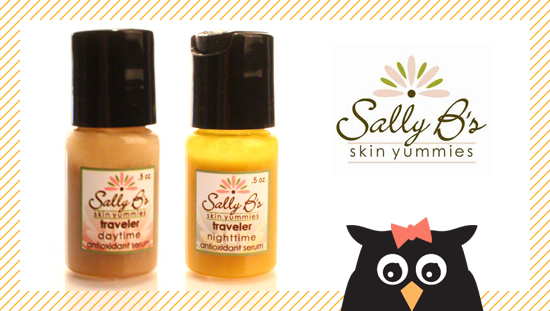 The Daytime & Nighttime Antioxidant Serums

Neither of these serums look inviting, but once I applied them to my skin, I love the way they feel on my skin. They look very liquidly in the bottle, but when applied them, they had more consistency than I had assumed. The Daytime Serum especially makes my skin feel soft but neither serum made my skin dry or oily. Both of the serums have a strong smell of floral and other extracts but the smell dissipates quickly after application. The Nighttime Serum contains Ubiquinone and Sea Buckthorn Oil which may cause skin to have a slightly orange appearance…which in my case, just made my skin look a bit tan. The tint is not permanent and disappears as the product absorbs in your skin.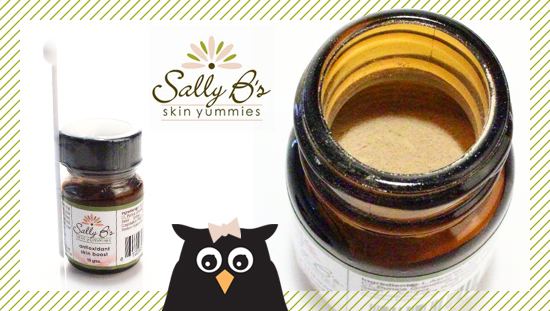 Antioxidant Skin Boost

I was skeptical of how a powder would dissolve and help my skin.  But a little scoop (which is included) mixed in with the Nighttime Antioxidant Serum gives my skin a distinct glow the next morning.  I tried mixing it with some lotion and it mostly all dissolved but I like it best, mixing it with the serum.  Even though the jar is small, there's lots of powder in here, so imagine it's going to last a long time.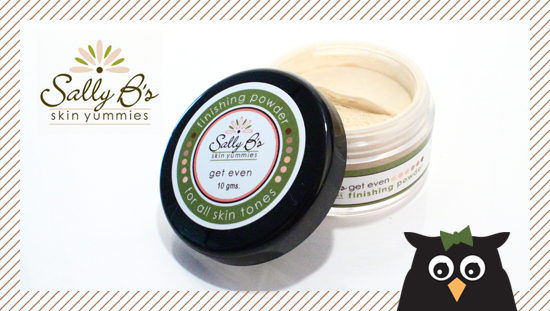 Get Even Finishing Powder

I've been using this powder since I got it and I absolutely love it. It can been worn alone or over make-up as a finishing powder. It keeps my face matte, unlike some powders where my face will be shiny a hour or two later. I was wearing this powder in my latest video.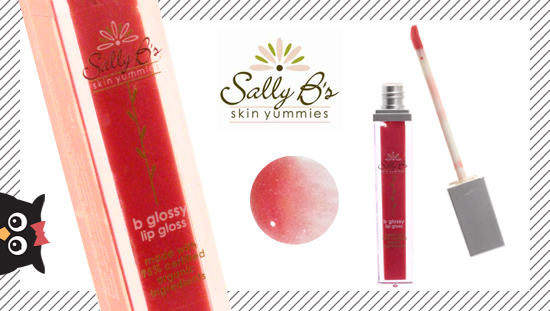 B Glossy Lip Gloss
Color : Every Blond's Pink
This lip gloss is a shear medium pink.
The first thing I noticed was the minty feel and after researching, it does have peppermint in it. It's not gooey and is great to wear alone or over your favorite lip stick.