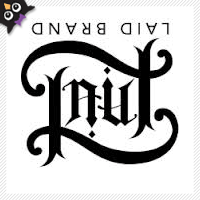 PHEROTTRACTION™ technology is a custom pheromone blend with different formulas for women and men. Both utilize six unique pheromones that act synergistically to achieve their desired effects. AND, since hair has a greater surface area than skin, adding PHEROTTRACTION™ to hair care products allows the pheromones to work better, and last longer.
I recently had the privilege of trying out several products from Laid Brand. David Hensley Jr. was kind enough to send me four products for my specific hair type. He chose the Shady Girl Shampoo and Conditioner, along with Straight Kinky Multi Purpose Spray and the No Headaches Hair Spray.
The Shady Girl shampoo and conditioner works on color treated hair and is sulfate and paraben free. The shampoo has an SPF and both products contain PHEROTTRACTION™. The smell of the shampoo and conditioner emulate the fragrance of a cocoa butter lotion after it has been applied to the skin, which is a sweet smell. The shampoo has a creamy consistency and lathers very well when mixed with water. I did find it was a little thick for the pump, so to save time, I just unscrewed the top and poured it in my hand. But then again I use more product than the average person, since my hair is so thick and long.
I mentioned in the video that the conditioner surprised me with the cooling sensation… I wasn't expecting it, but now since I know it's supposed to feel like that, I love it and it feels relaxing. The conditioner definitely leaves my hair feeling silky with no residue and of course smelling delicious. I also noticed there weren't as many tangles when brushing my wet hair out as with my regular shampoo & conditioner.
The Straight Kinky Multi Purpose Spray is the only product that I couldn't pin down the smells. So I asked David and he informed me that it is made up of "Violet, bean, white floral aldehyde, white amber, milky musk. It is a floral mashup with hints of suntan lotion." This spray is a leave-in conditioner that can be used for everything from detangling, adding shine and protecting against flat iron breakage. I like to use this product if I don't want to blow dry my hair, to give it beach like waves without feeling crunchy.
The No Headaches Hair Spray was my favorite product out of the four followed by the cooling conditioner. I'm actually almost out already, as I've been using it everyday since I received it.  I've also probably used more than I should, but it smells delicious!! Not only does it have a great smell but the product is great too. The sprayer has a unique design, where you can pick "Low, Medium, or High" depending on the amount of coverage you are looking for. I always keep it on low, as low is plenty strong for my hair to smooth down the frizzies.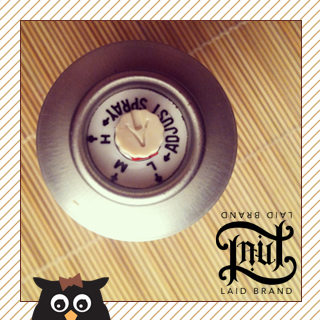 I have definitely gotten more compliments on smelling good, when using the Laid Brand products. I'm always like, "It's the hair!" if someone tells me, then I flip my hair and tell the person to smell and 100% of the time, they are like "Yep, that's it!!" It's also awesome cause the pheromones will come in waves and definitely spread to fill a room. For instance I was in a meeting and about 30 minutes into the meeting someone said what's smells so good? Of course, I blurted out, "It's probably my pheromone hair products!" She came over and smelled my hair and confirmed indeed that is what she smelled. I found that not only do I LOVE the smell but both men and women love it too.  The products work together and don't react in any negative way when mixed together.  I noticed that the smell stayed strong for several hours and even the next day I could still smell the deliciousness of the pheromones.
All products can be purchased from the Laid Brand website. The price point for the women's line ranges from $20.00 – $39.00. They have a variety of products to choose from for men and women. Make sure to follow Laid Brand on twitter and like them on Facebook.
For more information on how pheromones work, check out this article:
http://laidbrand.com/pherottraction/pheromones-faq/