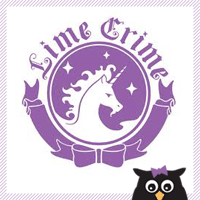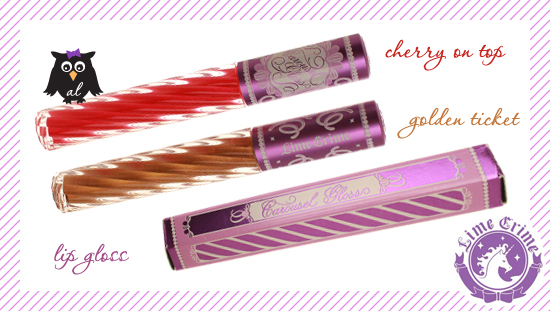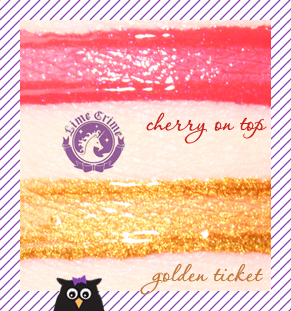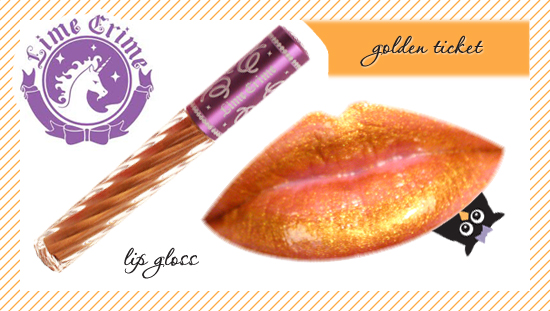 I have mixed opinions on the Carousel Glitter Lip Glosses.  The gold, Golden Ticket came in second over the red and I personally don't think it looked good on my lips.  It didn't spread evenly and it pooled around the edges.  The lip shot for this image was the hardest one to get.  If you wear them over lipstick the uneven spread isn't as noticeable, so maybe that's the trick, but I didn't want to dilute the color for the picture by wearing color underneath.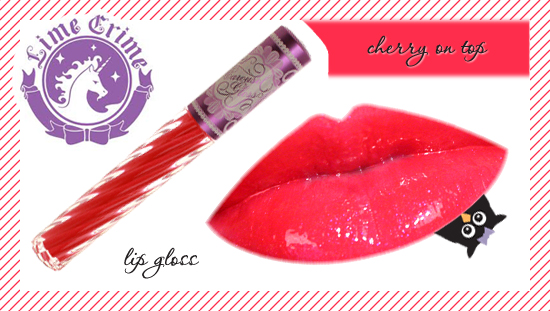 The red, Cherry on Top was better and I like the fact that I can apply a small bit and it blends into my lips, without making them gooey and/or sticky, but still getting strong color on my lips.  I tried this with the Golden Ticket as well, and it worked, but not as well as the Cherry on Top. Of course, you can reapply the gloss several times to get the super gloss of normal glosses, but I really like that a tiny bit can go such a long way with this color.  Even after several applications, the gloss is not sticky, it's more of a slippery gloss, rather than sticky.  Both glosses are definitely glittery, but I actually didn't notice the glitter as much in the red as the gold.  There definitely was not any grittiness from grains of glitter in either gloss nor did the glosses leave left over crusties on my lip after the gloss had worn off.  I will note, the red did stain my lips, but I actually like the pigment, as it gives my lips color for much, much longer.
These glosses are available in 3 other colors as well blue, Loop-de-Loop, purple, Kaleidoscope and dark red, Candy Apple.  They are 100% vegan and animal cruelty-free and are $16.99 each.
Click here to read "Part I – Eyes" or "Part III – Lipstick"