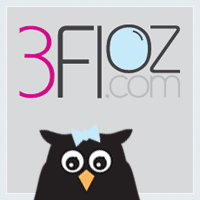 For some odd reason I love samples of products, everything from skincare, make-up, and hair products. Apparently I'm not the only one, due to the success of beauty boxes, but I recently discovered that there is a website that only sells sizes in 3 fluid ounces or less. How is awesome is that? And of course, we all know the "3 fluid ounces" phrase from flying, meaning all the products you will purchase from this website are TSA friendly.
Side note: Speaking of, just an FYI toothpaste is not TSA friendly item. Flying to Florida last month, my friend had a larger tube of Crest and gets stopped and bag searched, only to tell him toothpaste larger than 3 fluid ounces was considered a hazard. bwahaha. So ridiculous!!
Props to Alexi and Kate for creating this site!  They have everything for women, men, kids & babies and even pre-made kits to fit a special occasion….perfect for gifts too.